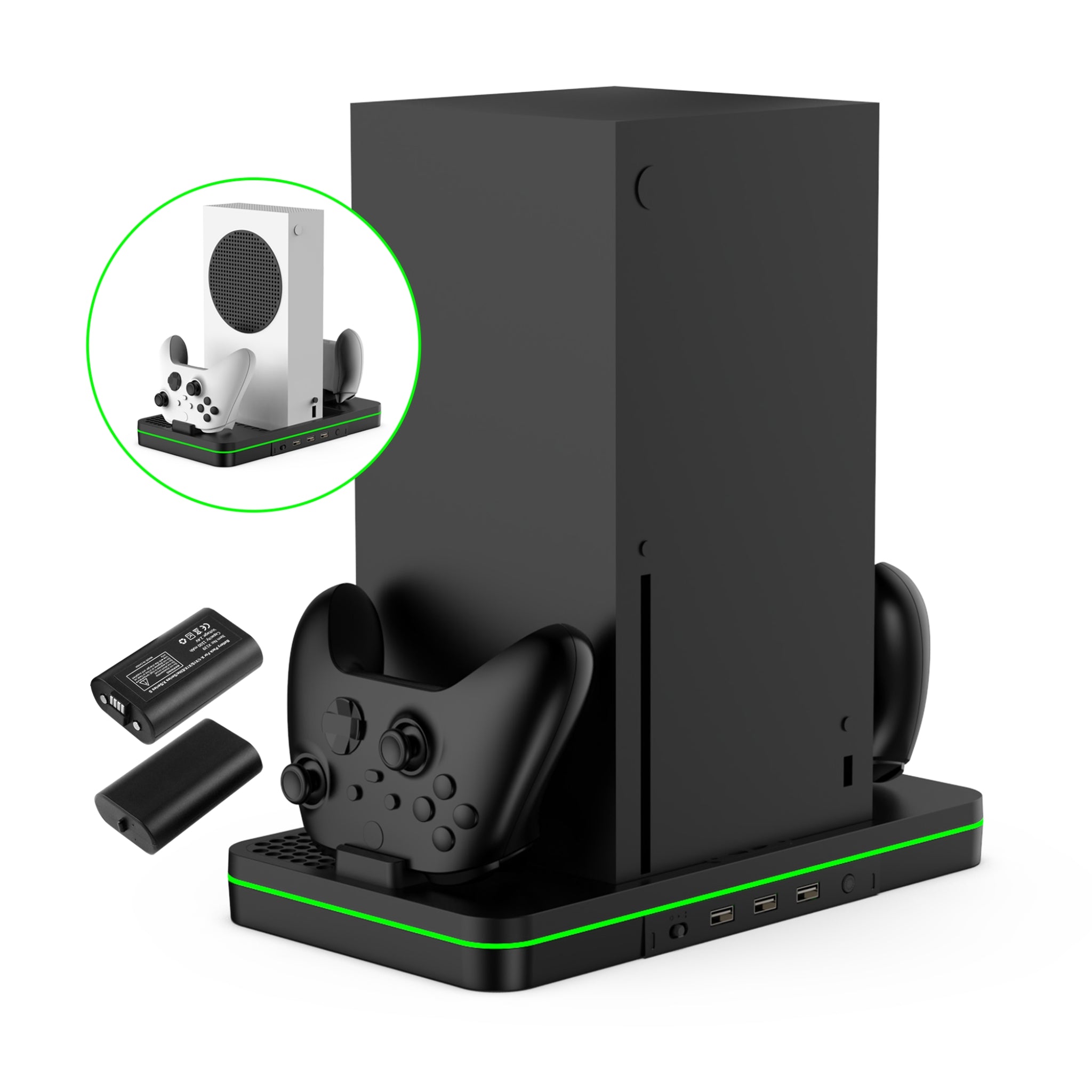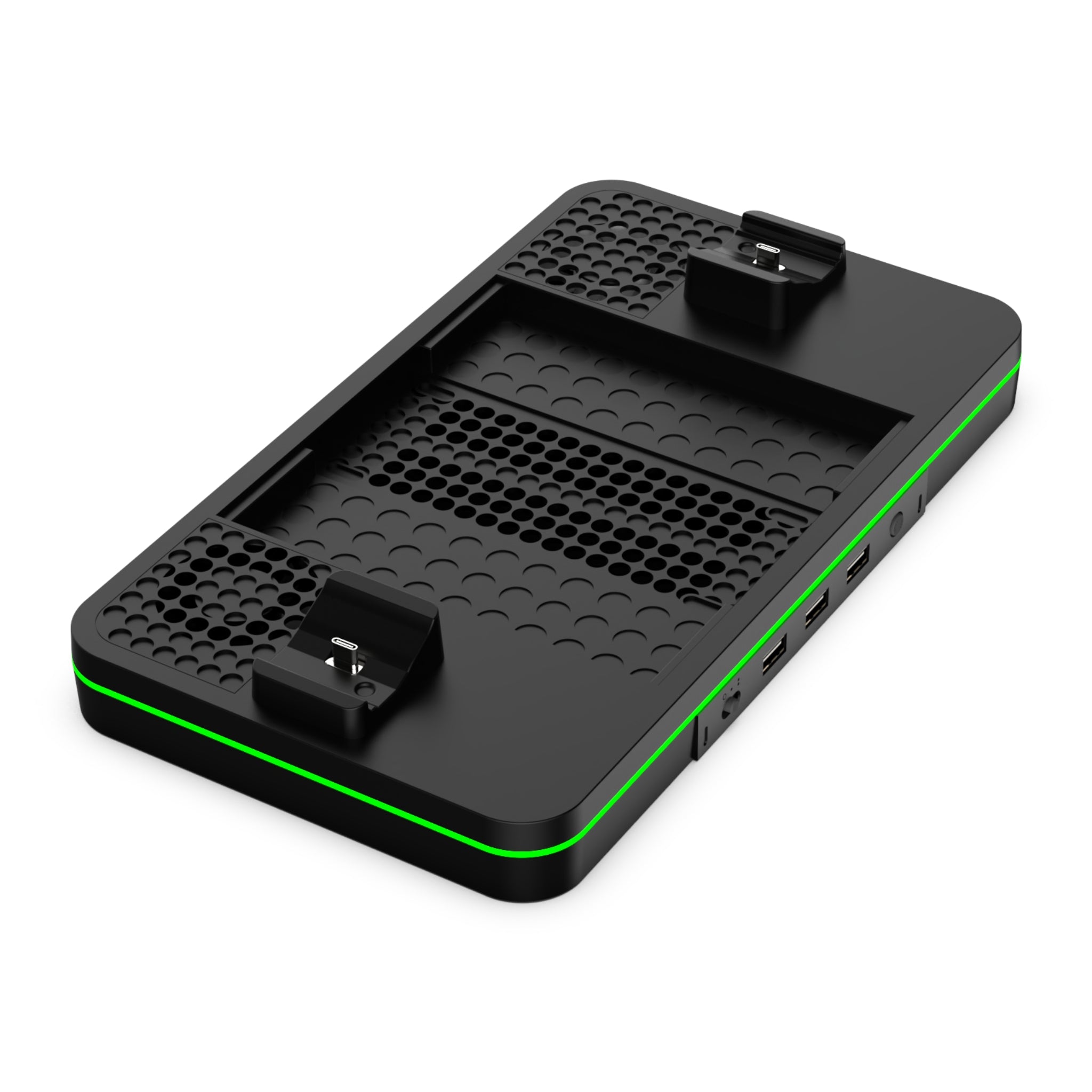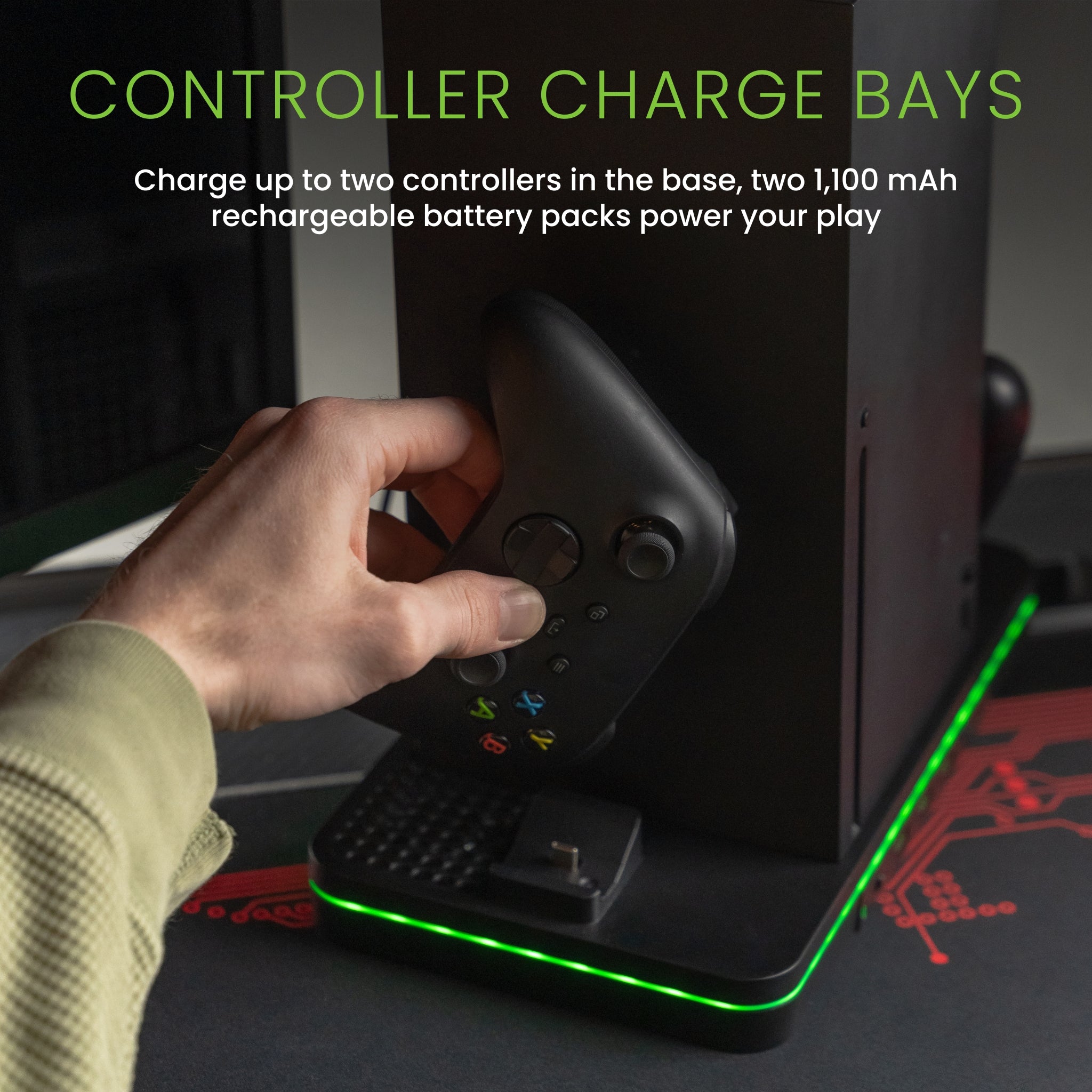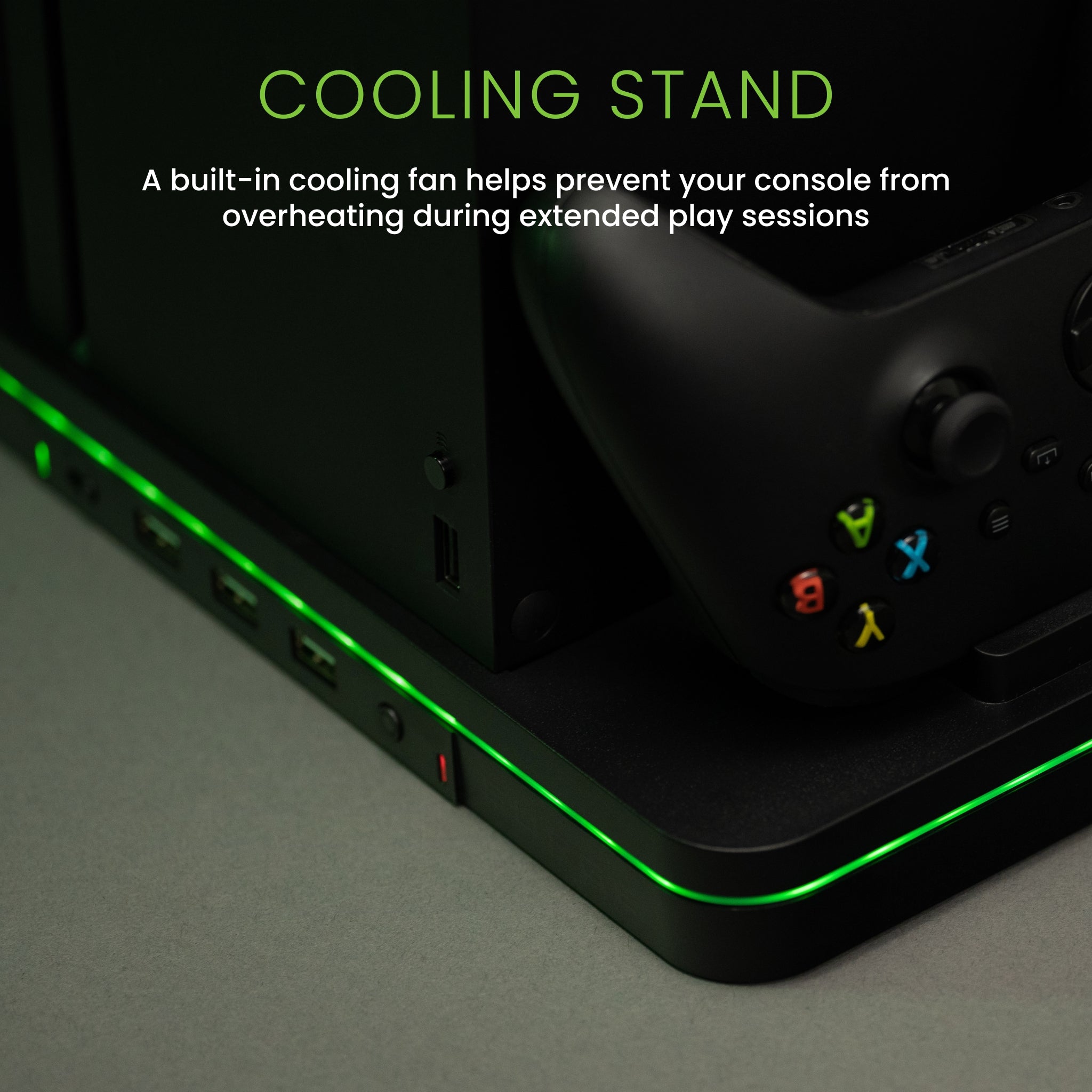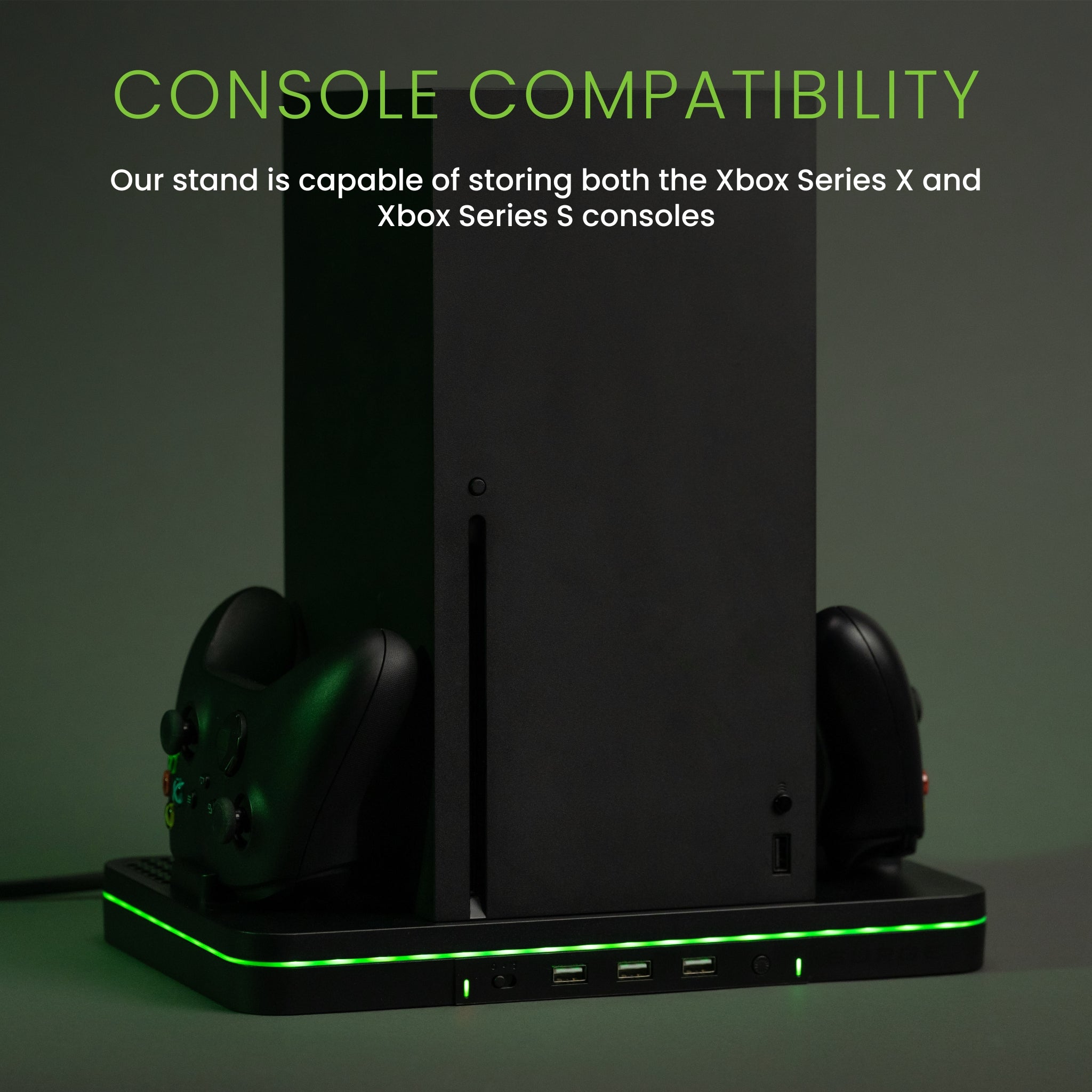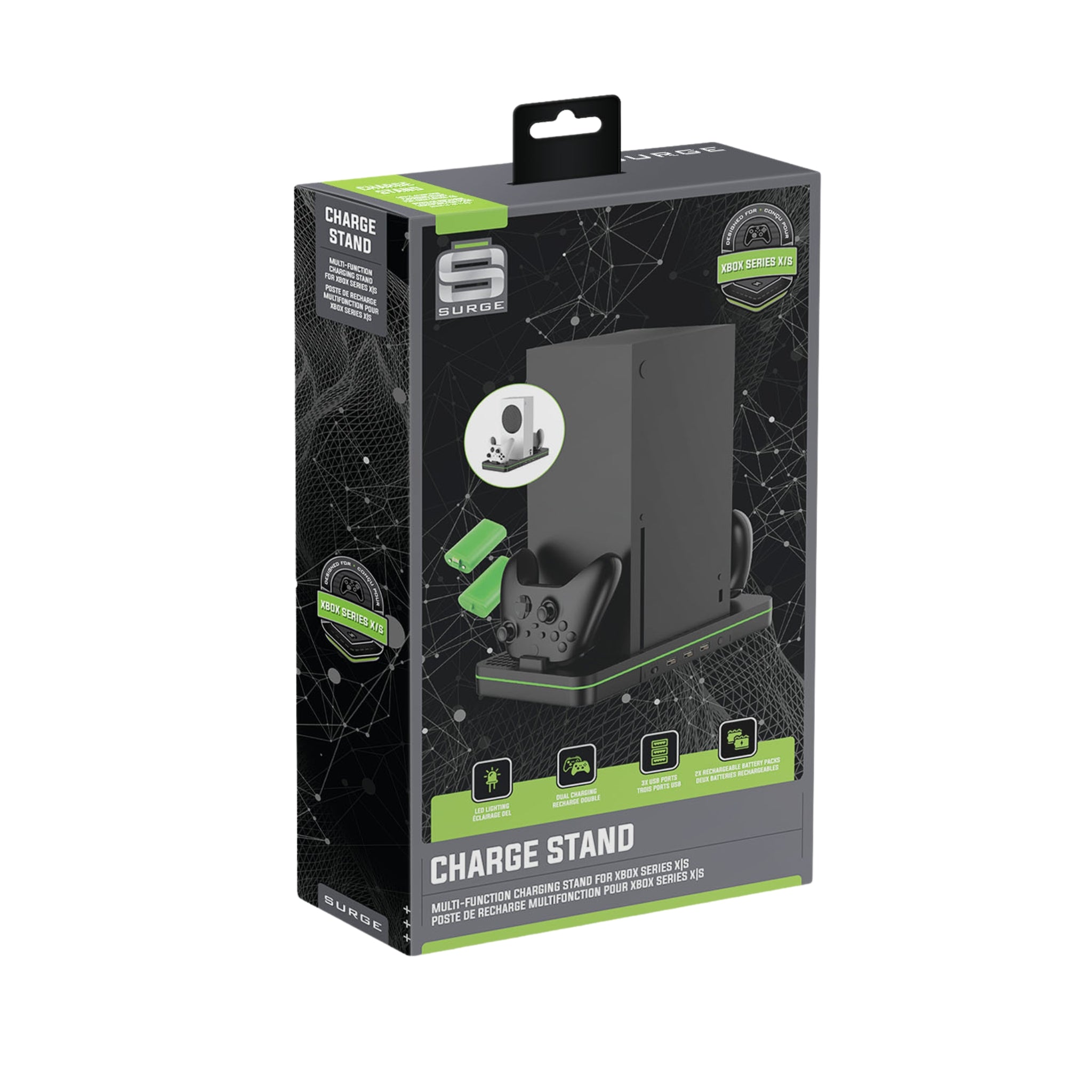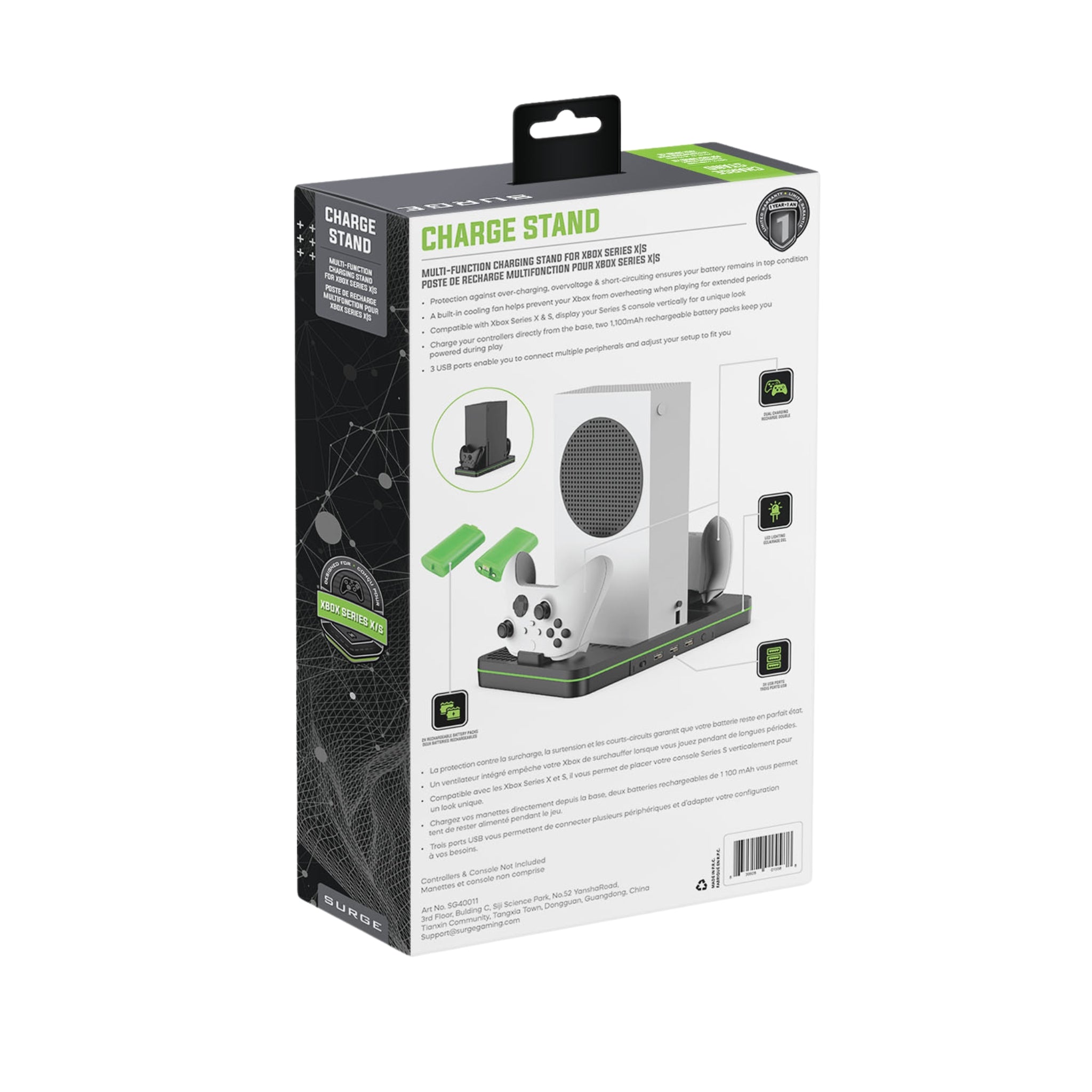 Charge Stand
Multi-Function Console Stand for Xbox Series X|S
Elevate your gaming experience with the SURGE Charge Stand! Optimized for a streamlined setup, our stand offers dual controller bays, 3 USB 2.0 ports, LED lighting and two cooling fans in the base. Plus, it's compatible with Xbox Series X & S consoles, so you can keep your console and controllers charged, organized, and ready to go! Experience function-first design with the Charge Stand and get ready for the ultimate gaming adventure!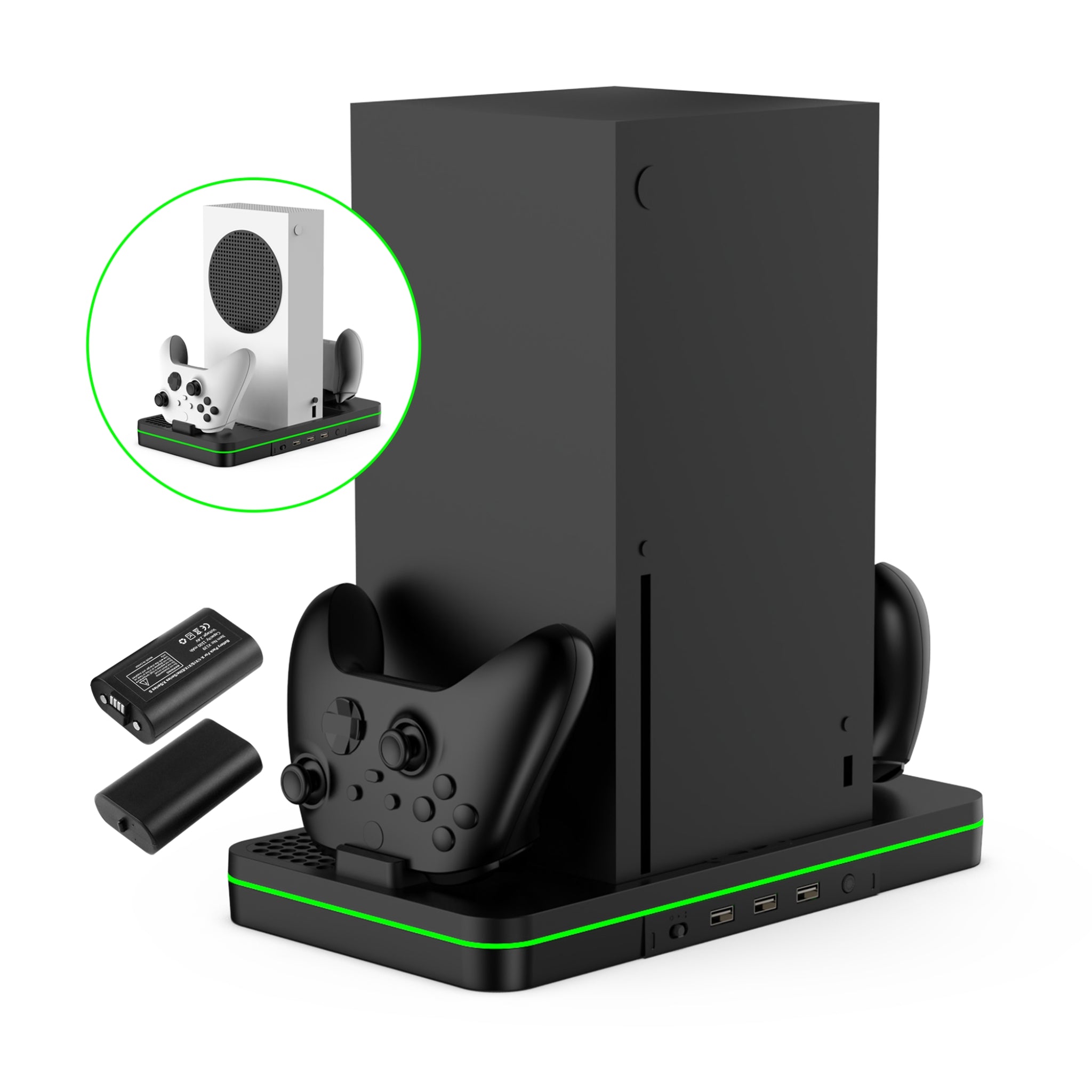 About the Charge Stand
Streamline your setup for a function first design with the Surge Charge Stand.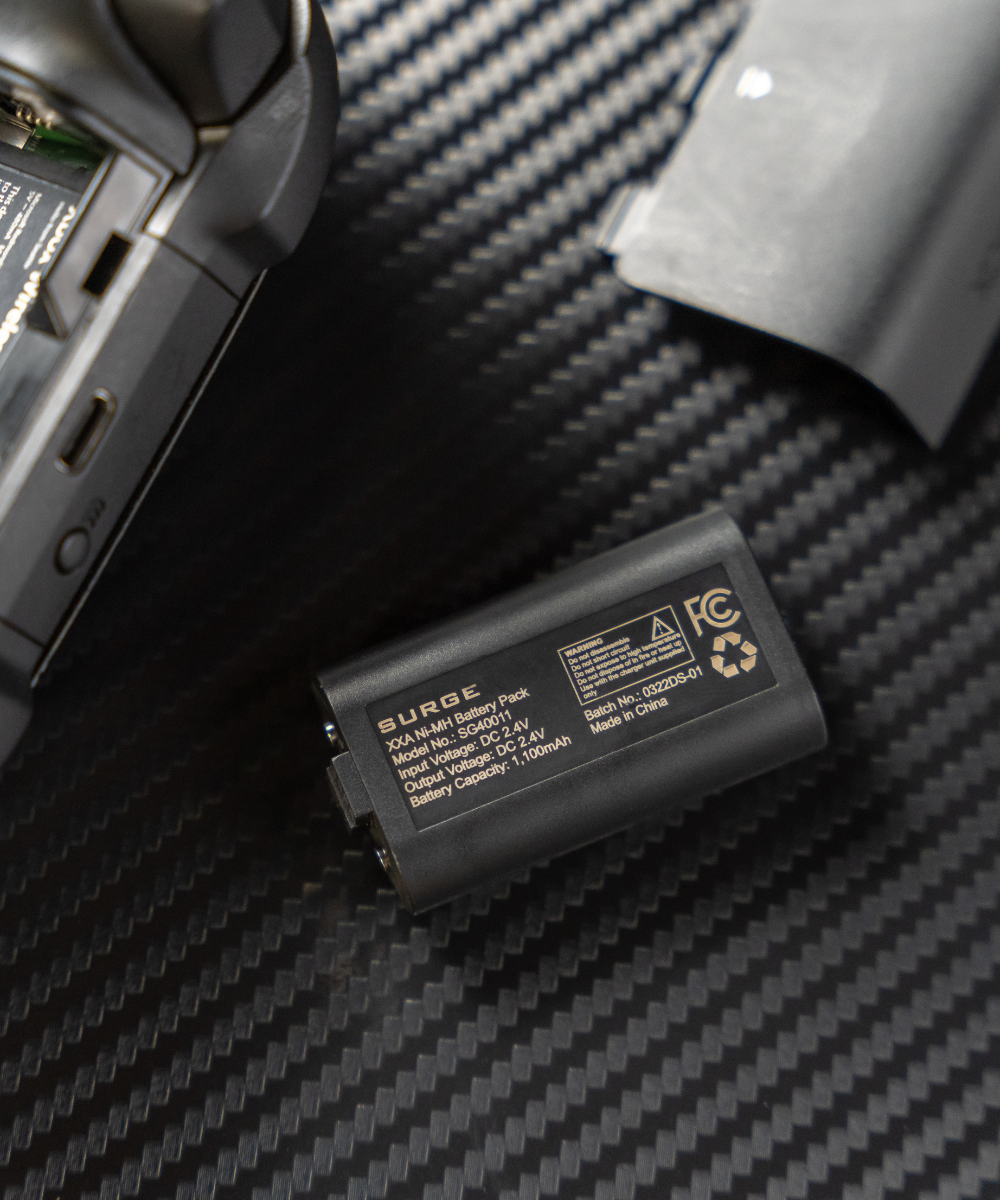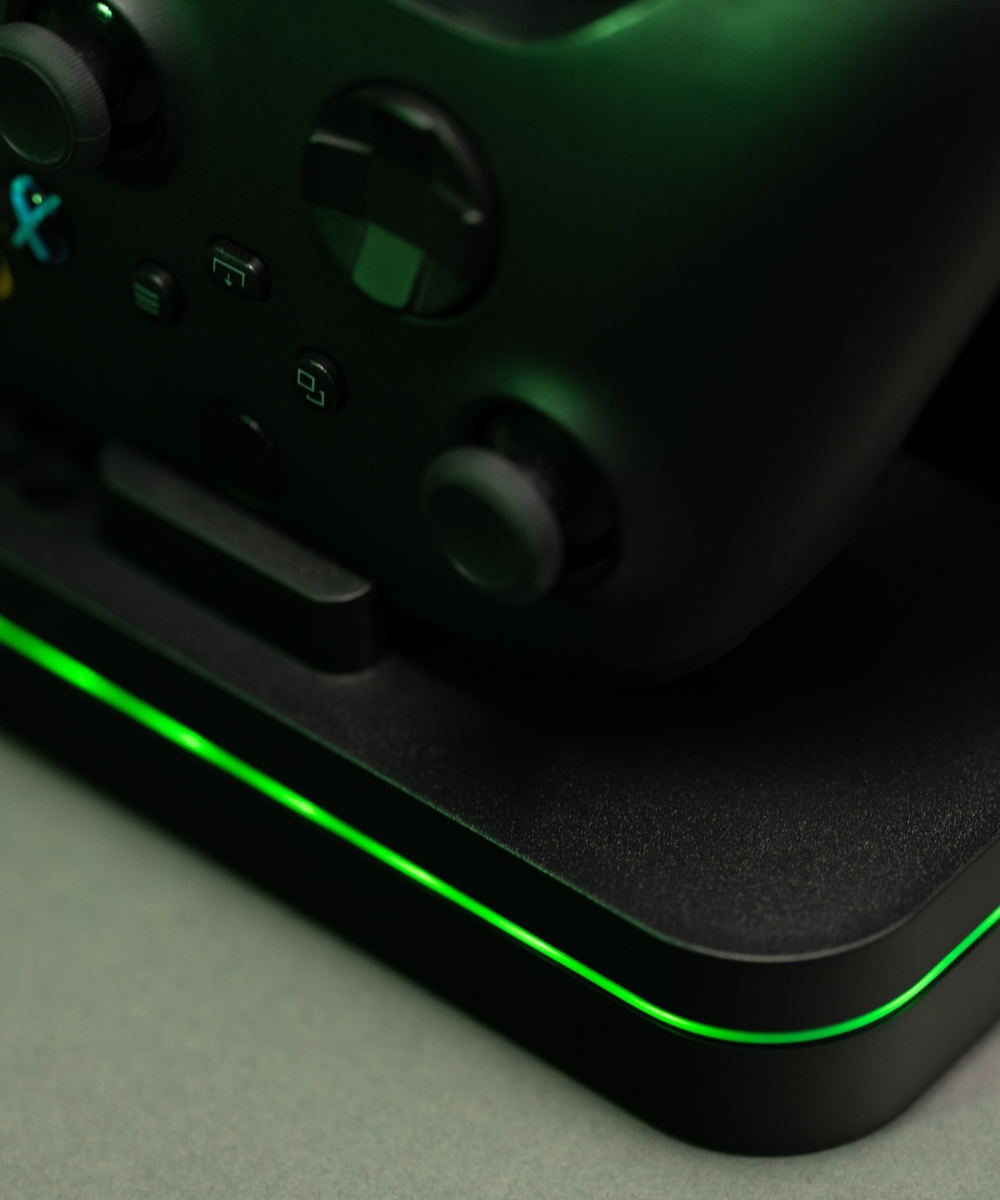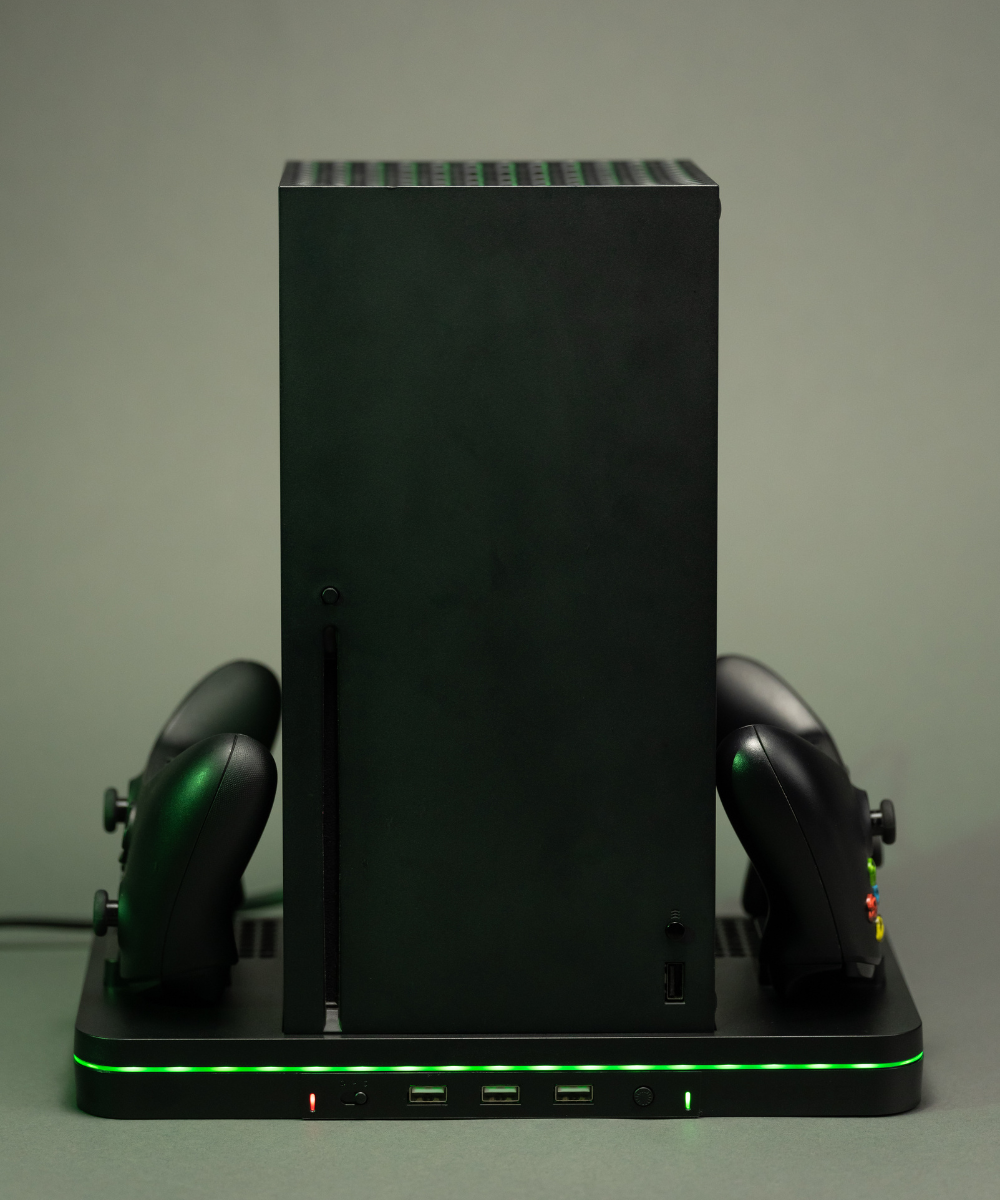 Features
1,100mAh Battery Packs
Two rechargeable battery packs power your play
Features
Charging Protection
Protection against overcharging, overvoltage & short circuiting ensures your battery remains in top condition
Features
Dual Controller Charging
Charge up to two controllers at once in the base, ensuring they're ready for your next gaming session