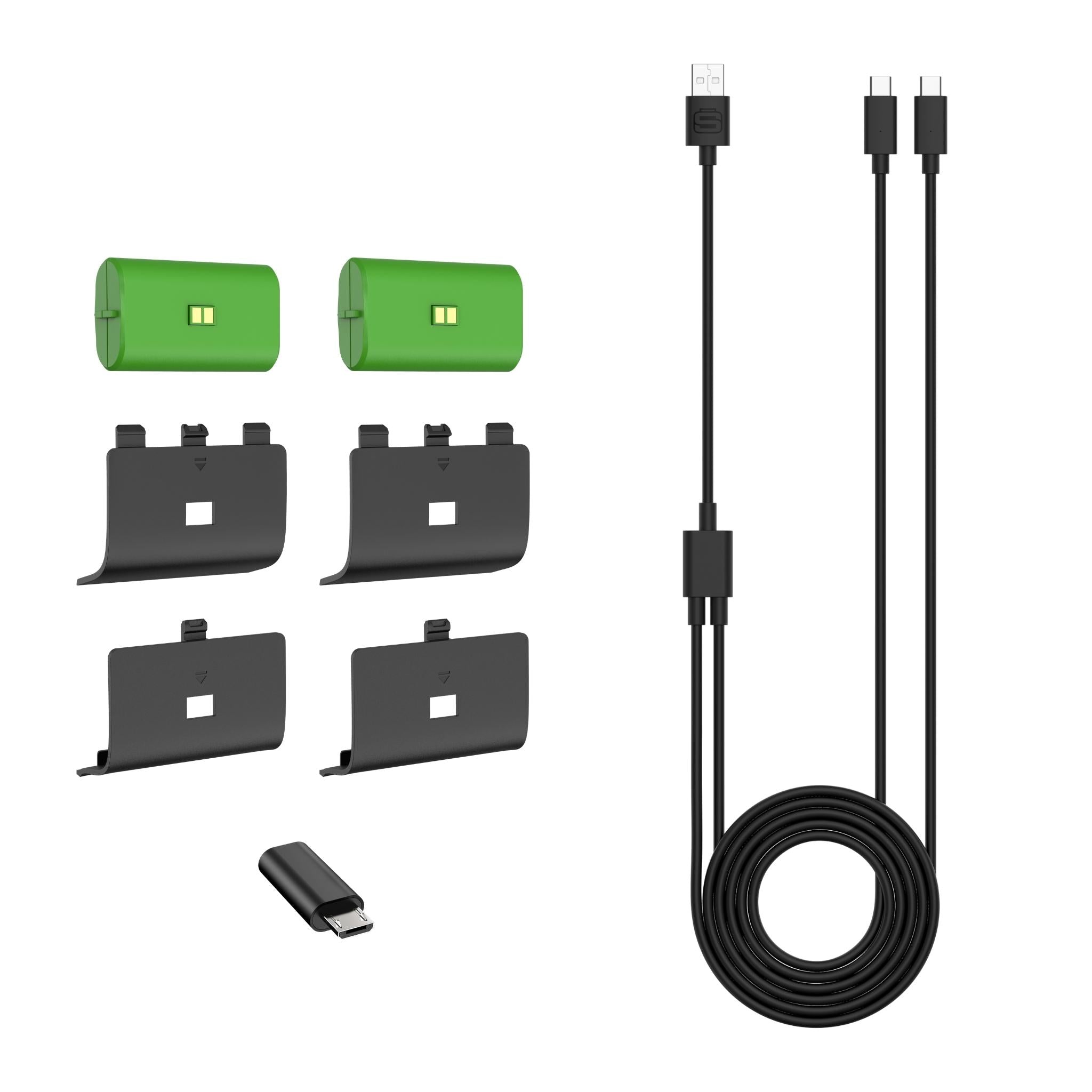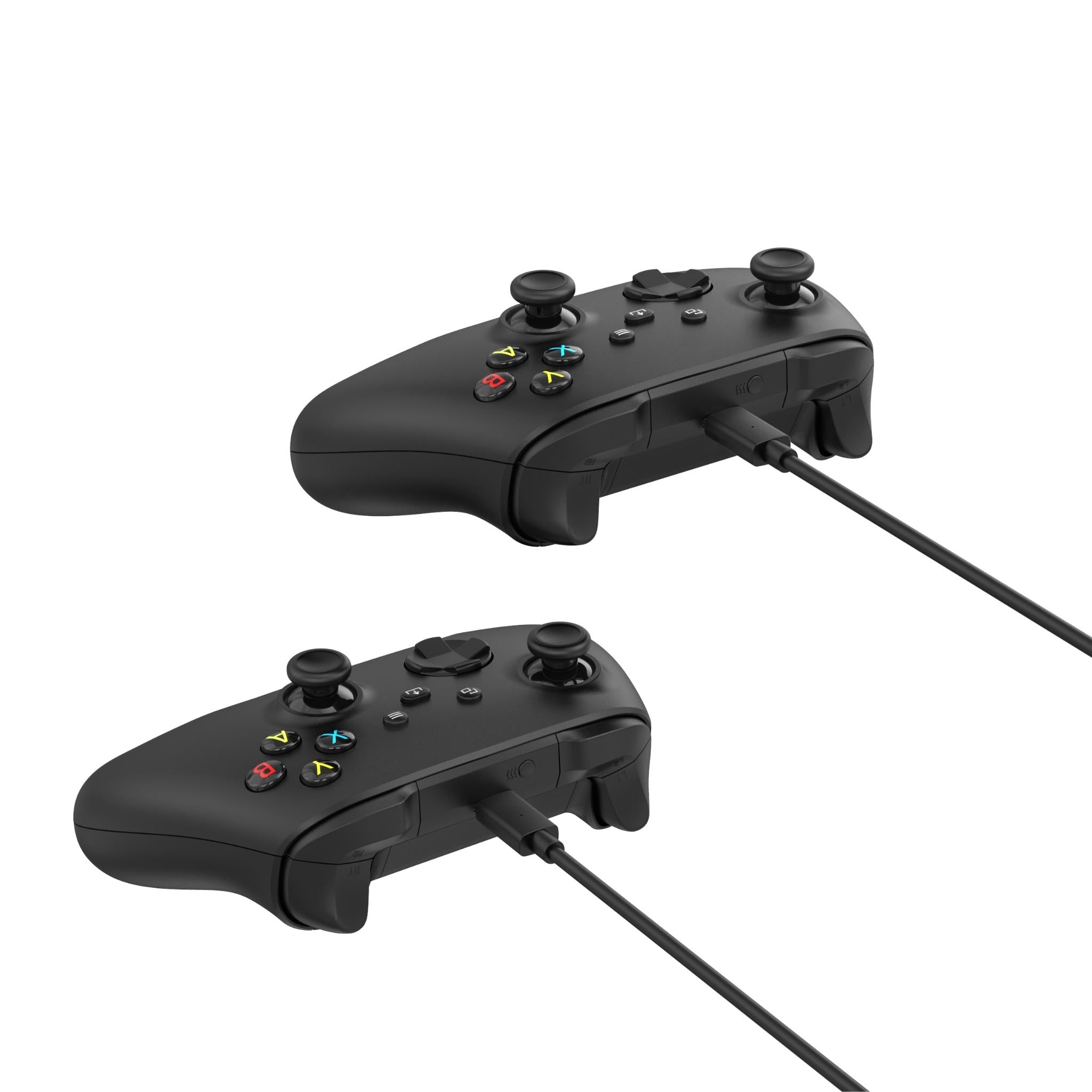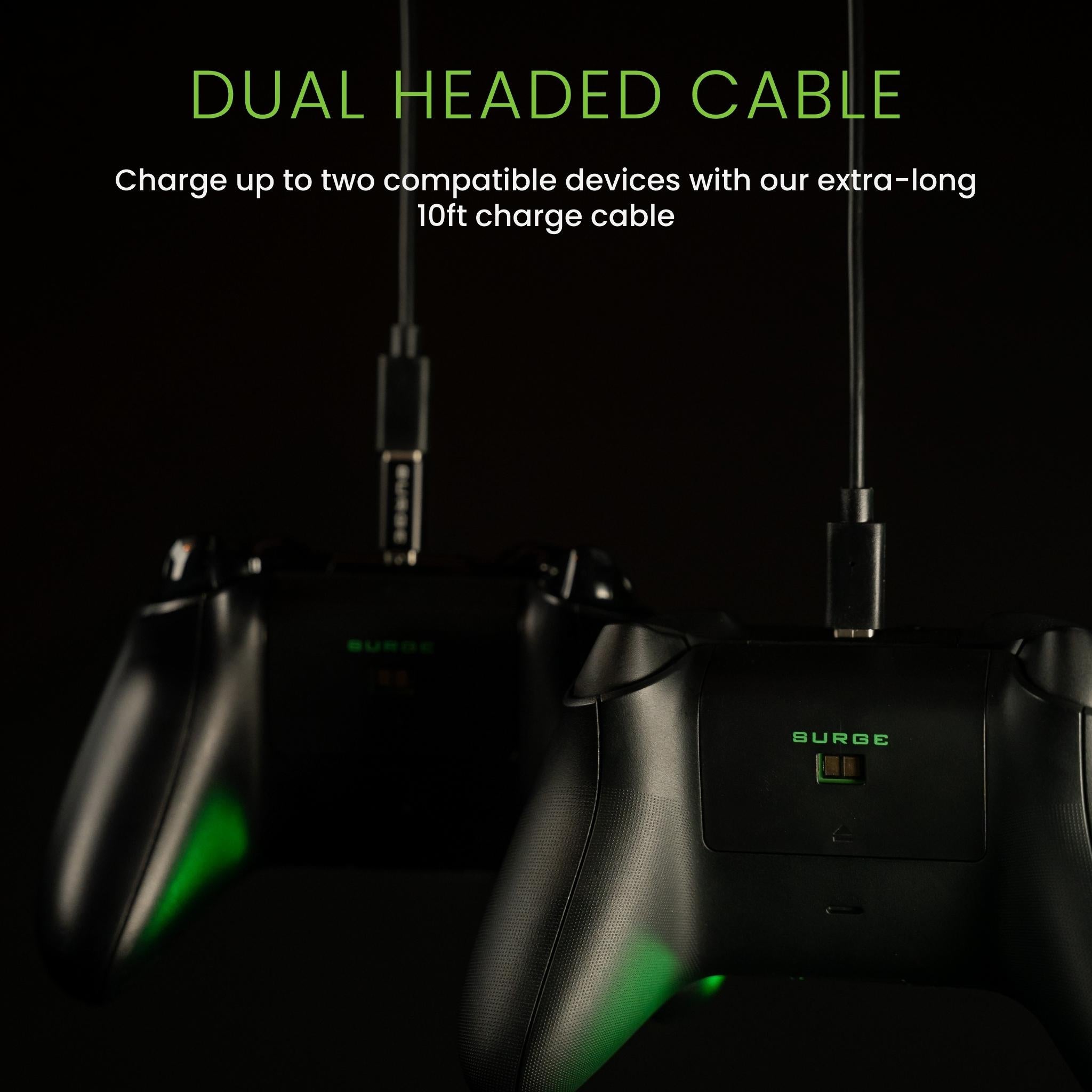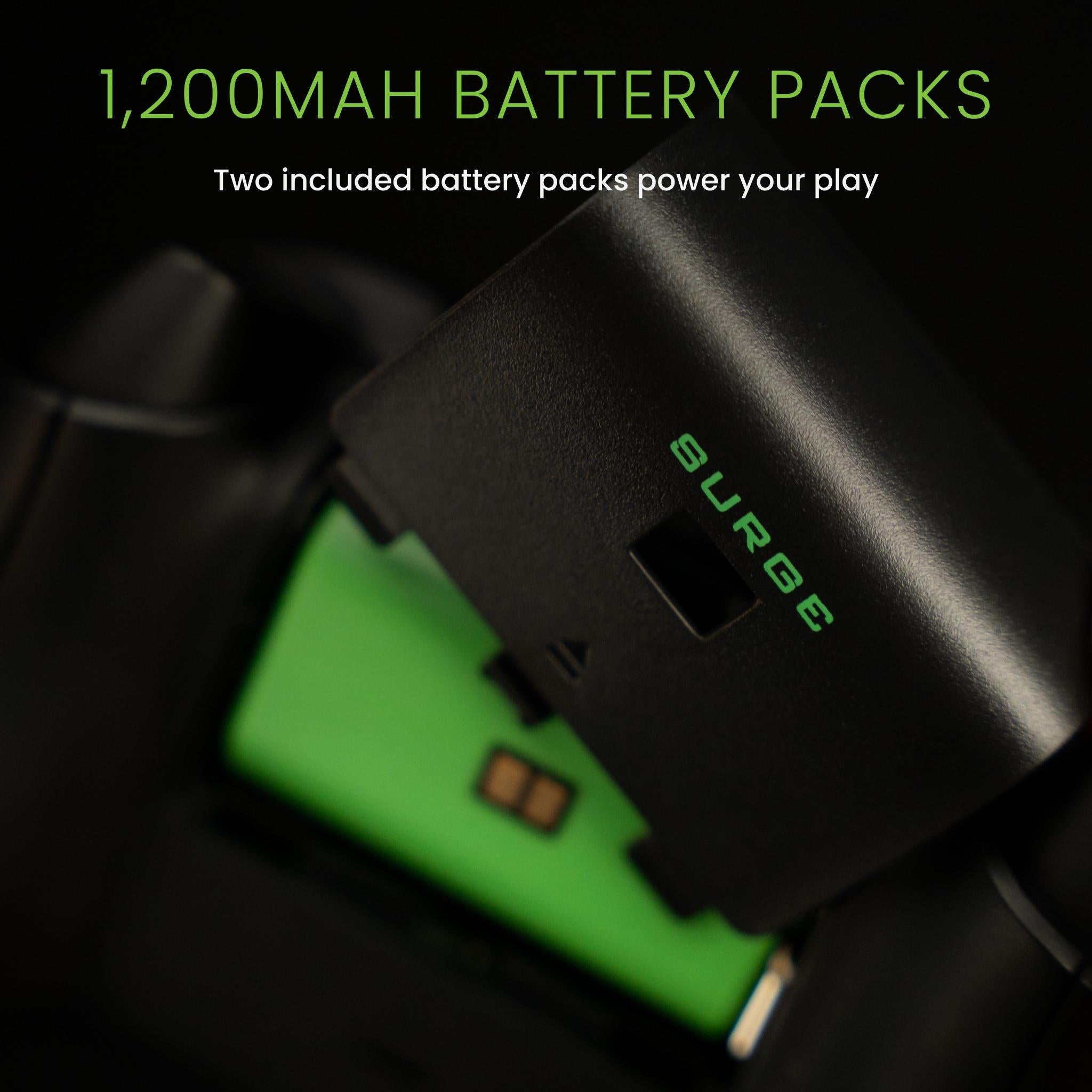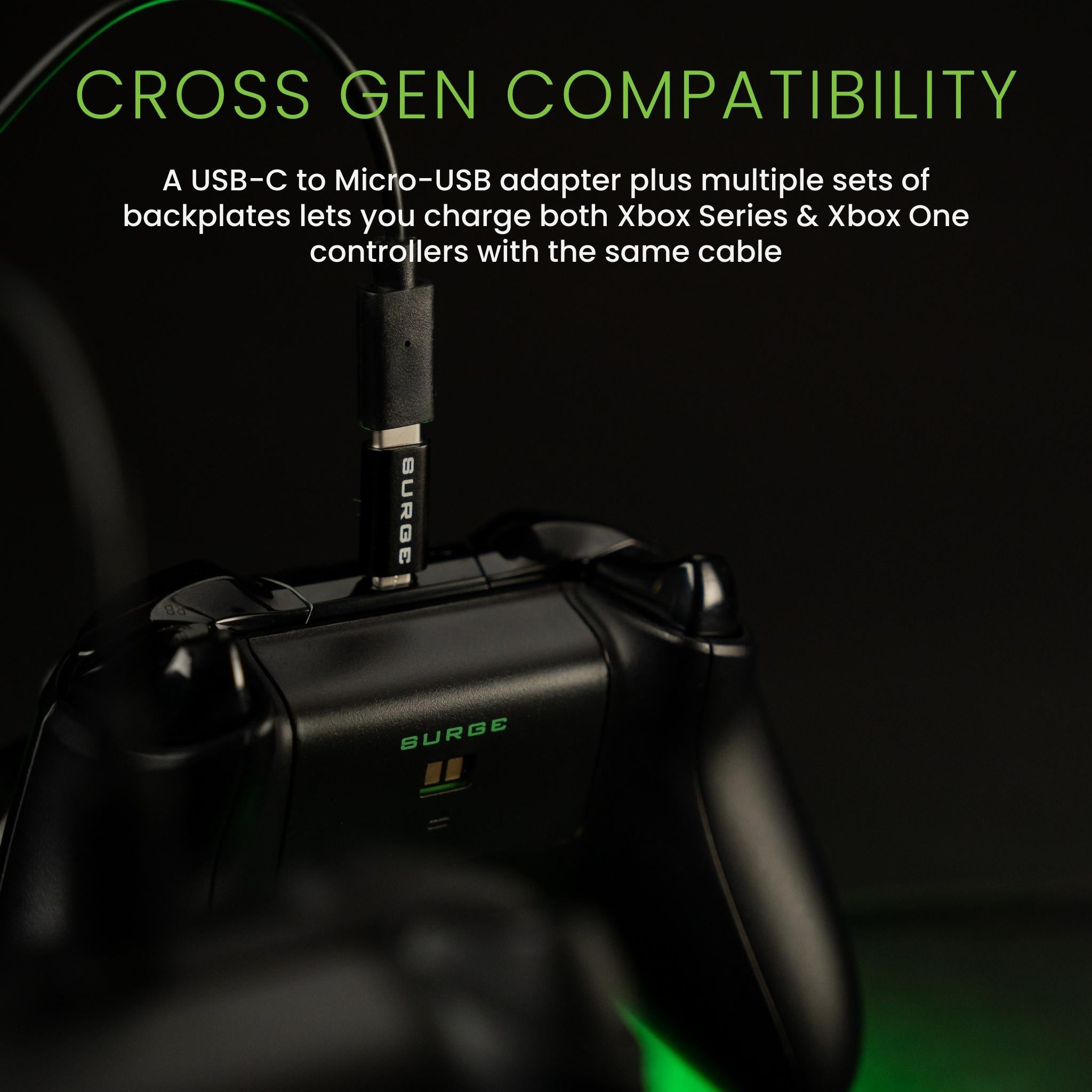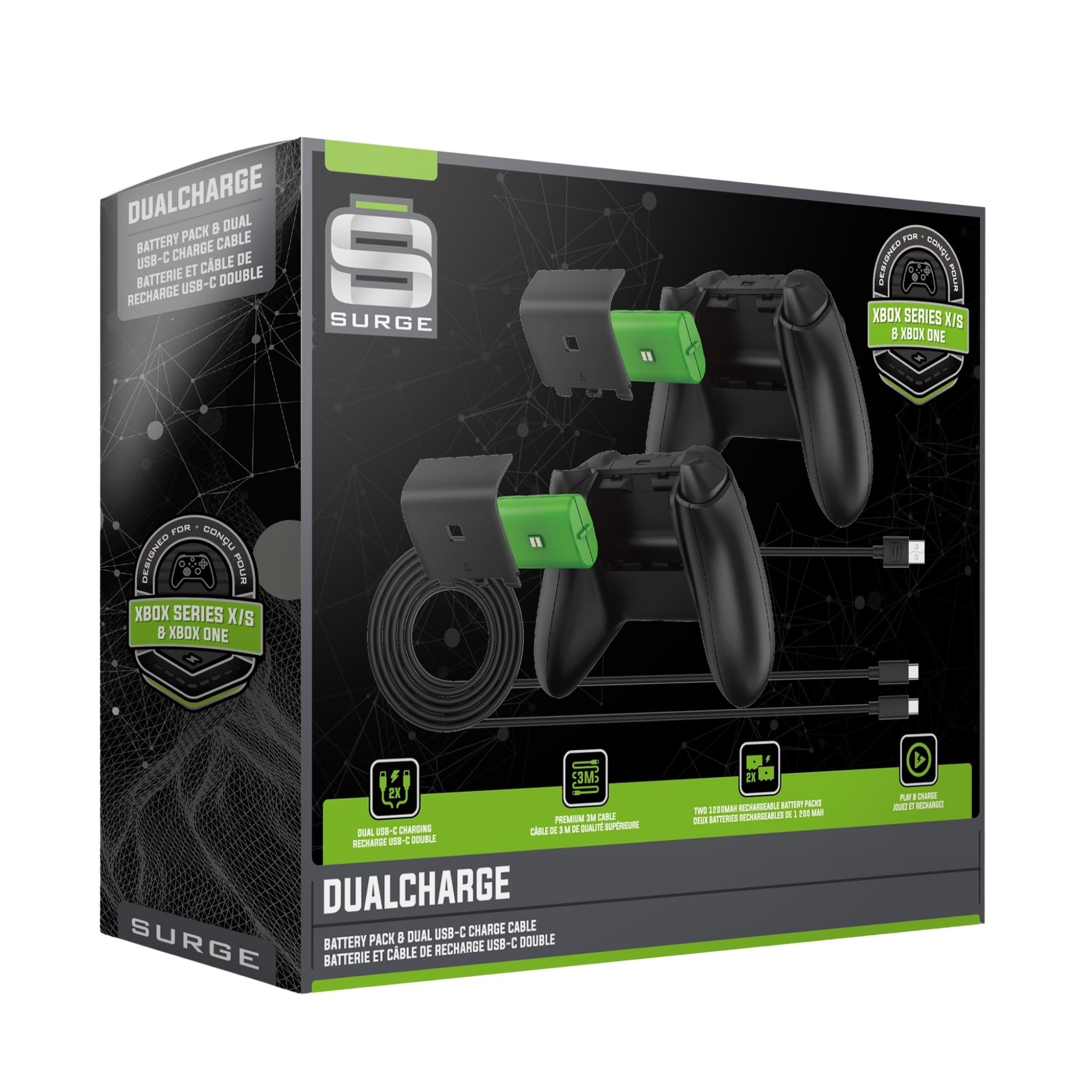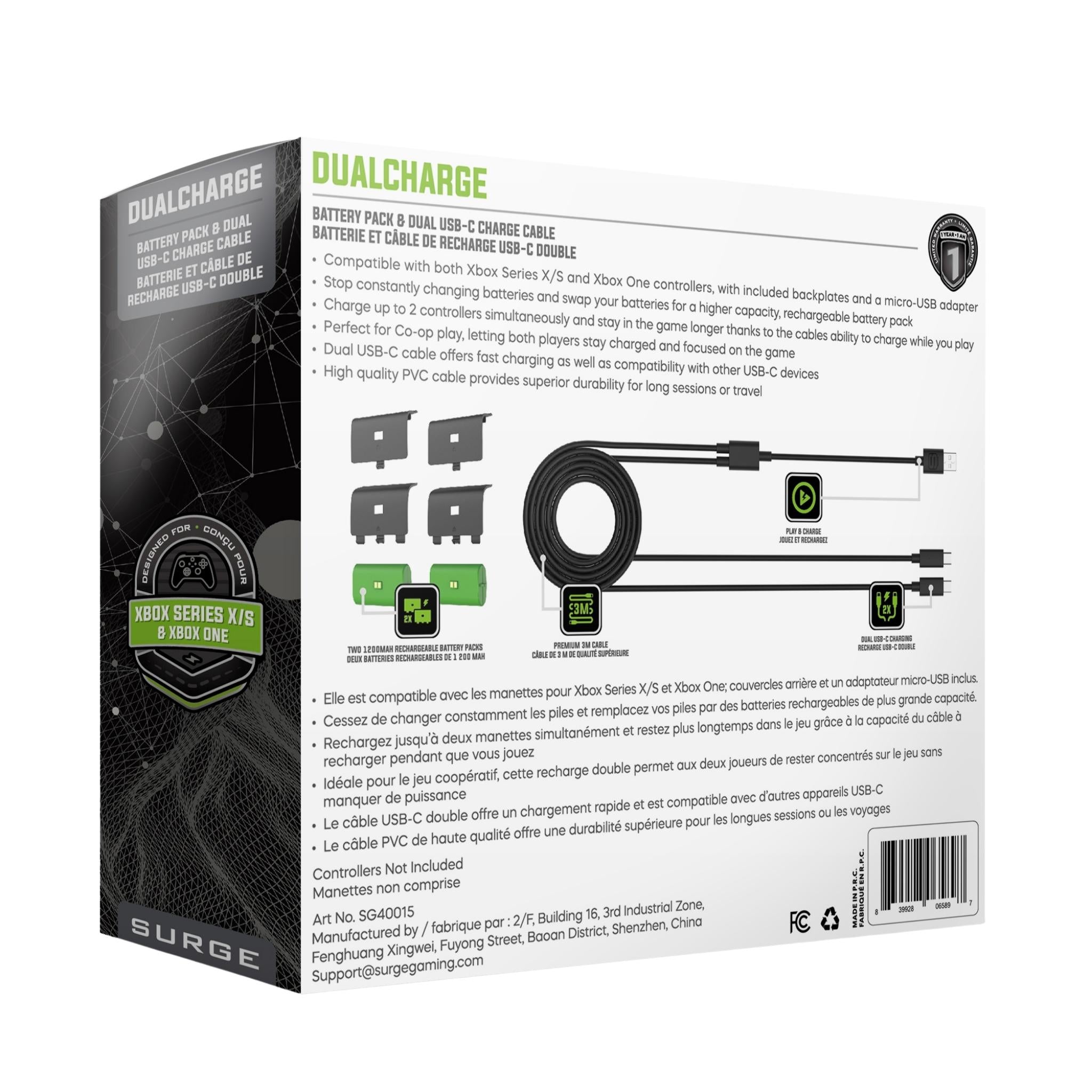 DualCharge
Dual Controller Charging Kit for Xbox Series X|S & Xbox One
Never be left powerless with the Surge DualCharge cable. Our extra-long 10ft charge cable stretches across setups, with two USB-C outputs to multiple devices powered. Equipped with two 1,200mAh battery packs, four controller backplates (2x Xbox Series, 2x Xbox One) & a USB-C to micro-usb adapter, charge Xbox Series & Xbox One controllers with the same cable. Super charge your setup with the DualCharge cable!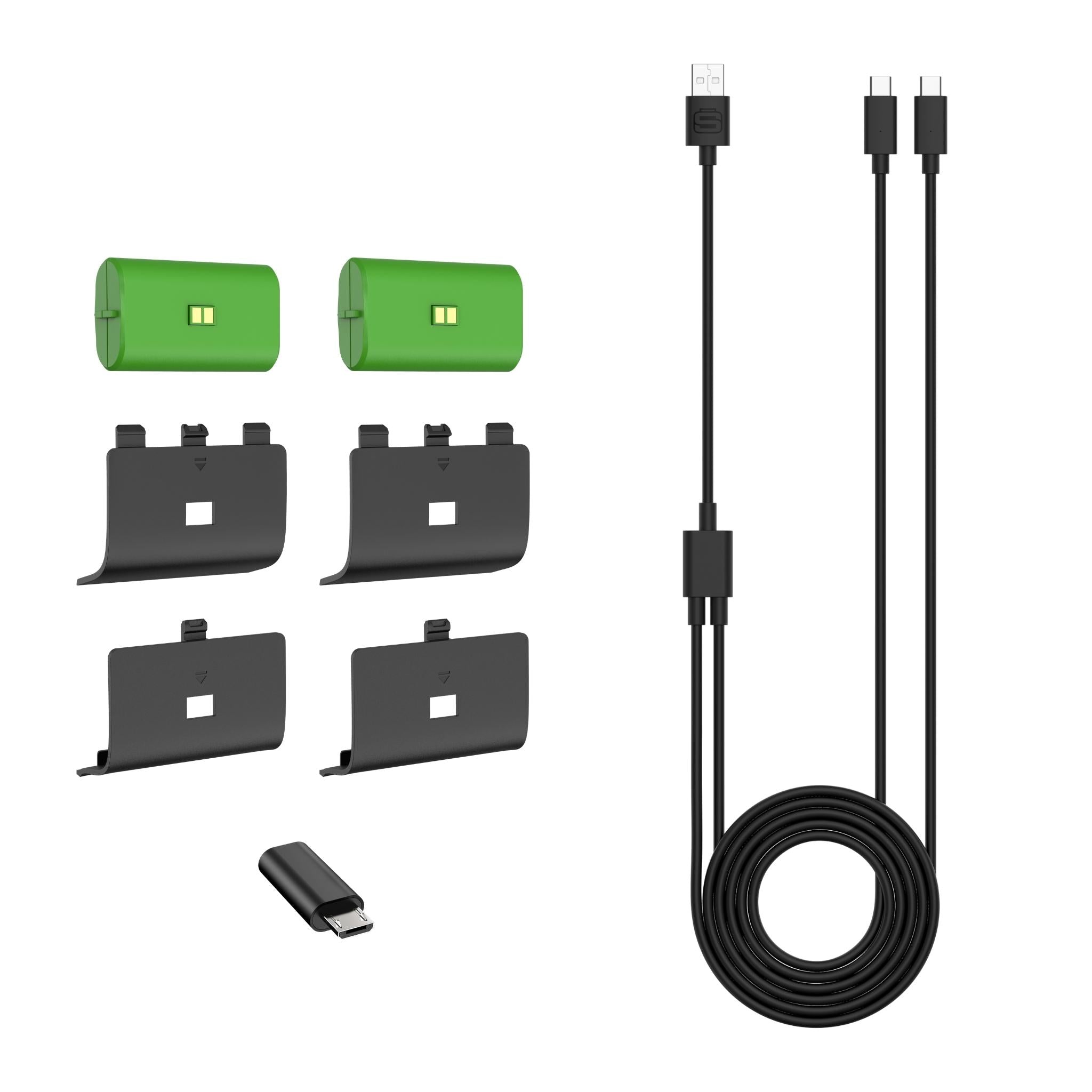 About the DualCharge
Super charge your controller with the Surge DualCharge!
Compatibility
Xbox Series X|S & Xbox One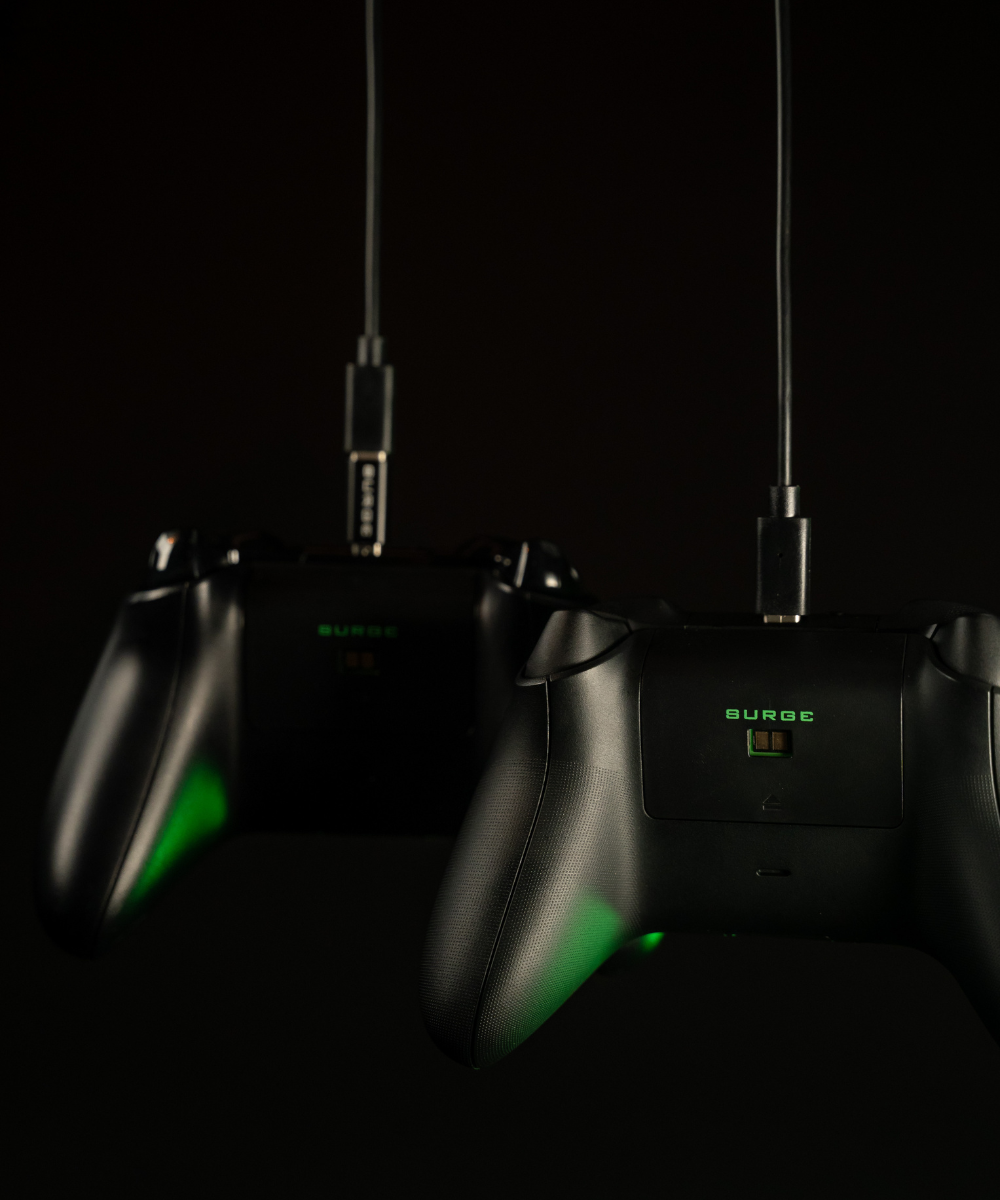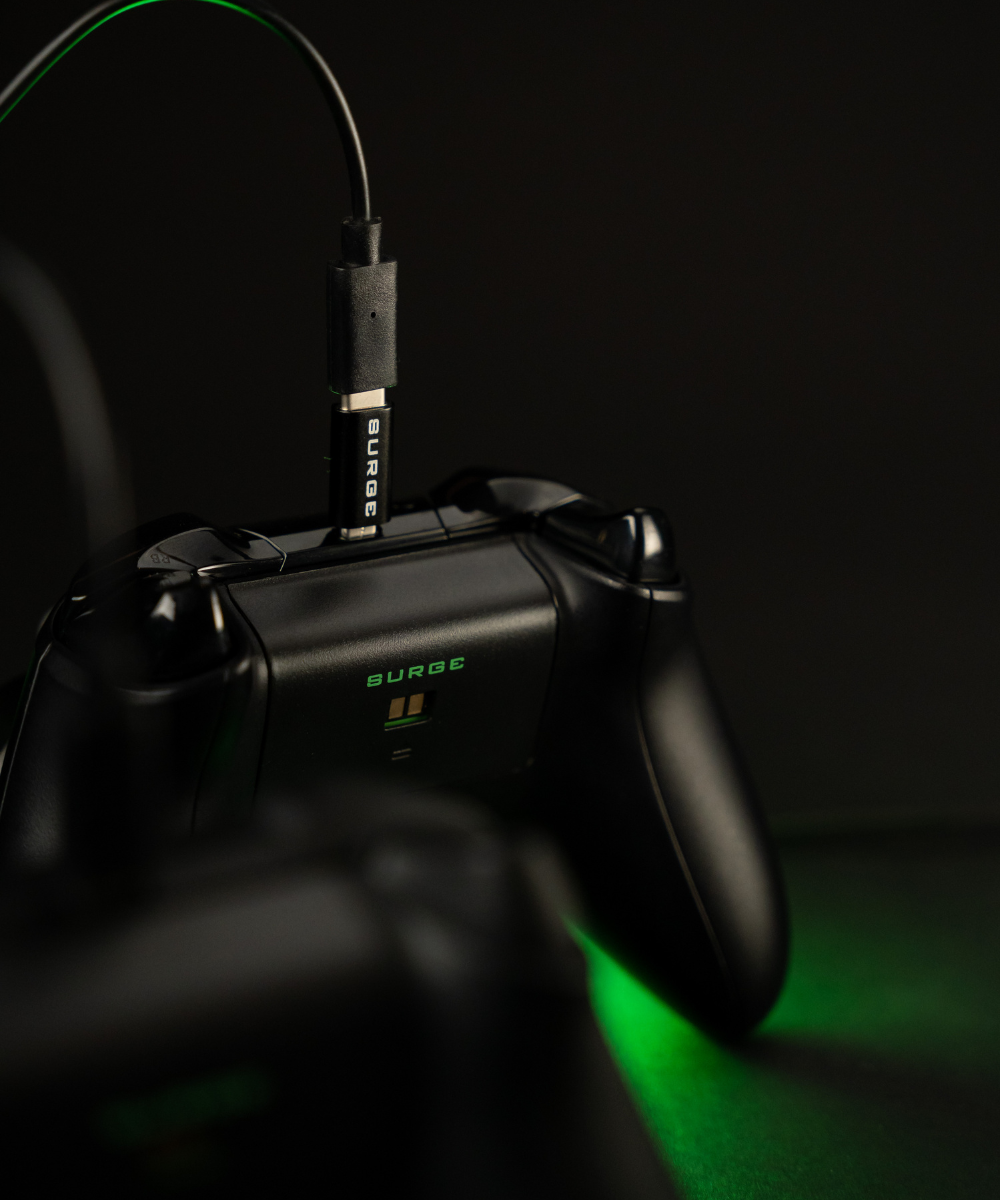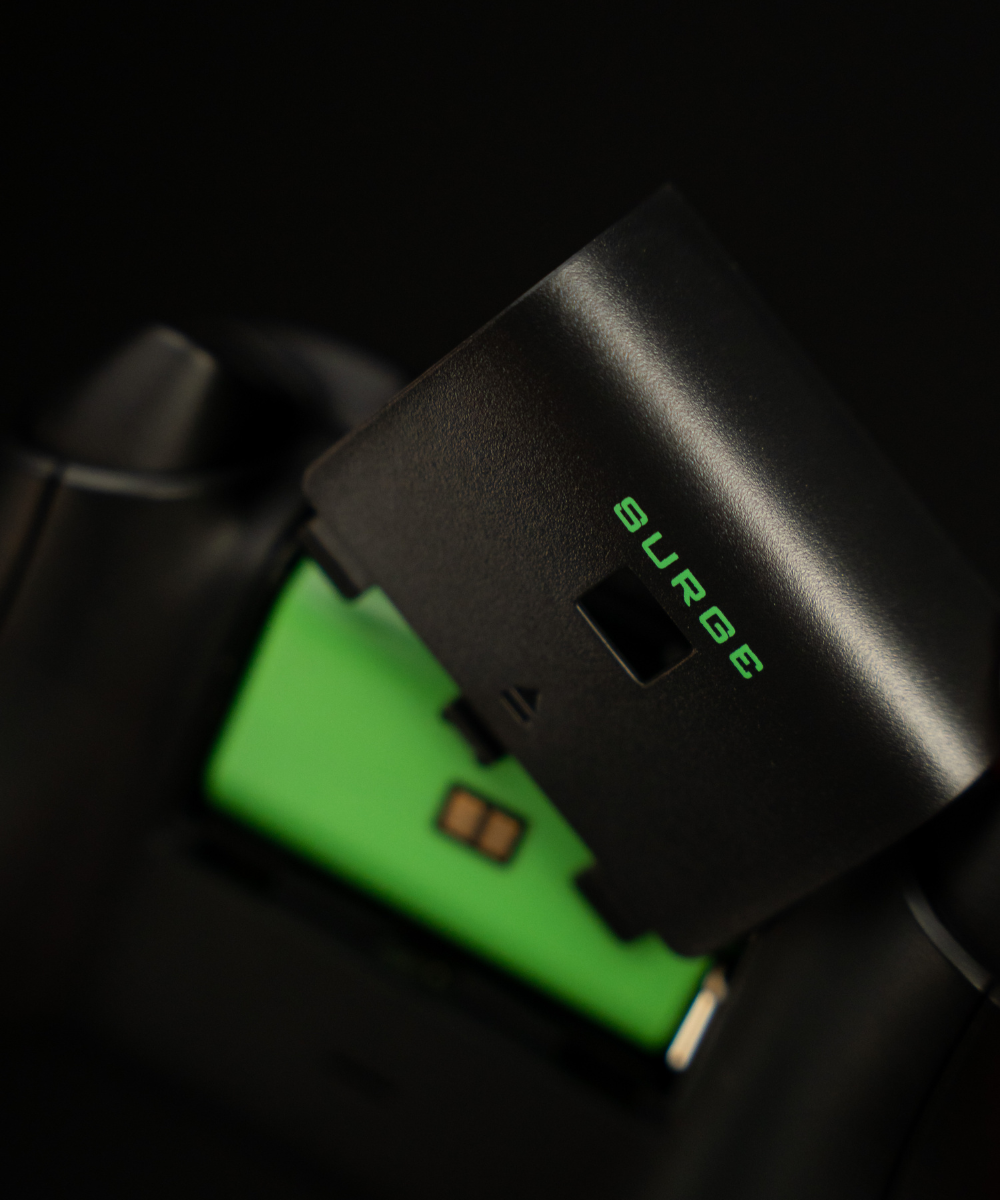 Features
10ft Dual Headed Charge Cable
Our extra-long 10ft dual-headed USB-C cable is ideal for co-op play, keeping you and a friend powered and comfortable during play
Features
Cross Gen Compatibility
A convenient USB-C to Micro-USB adapter allows you to charge both Xbox Series X|S & Xbox One Controllers using the same cable
Features
1,200mAh Battery Packs
Two included 1,200mAh rechargeable battery packs keep you in the action