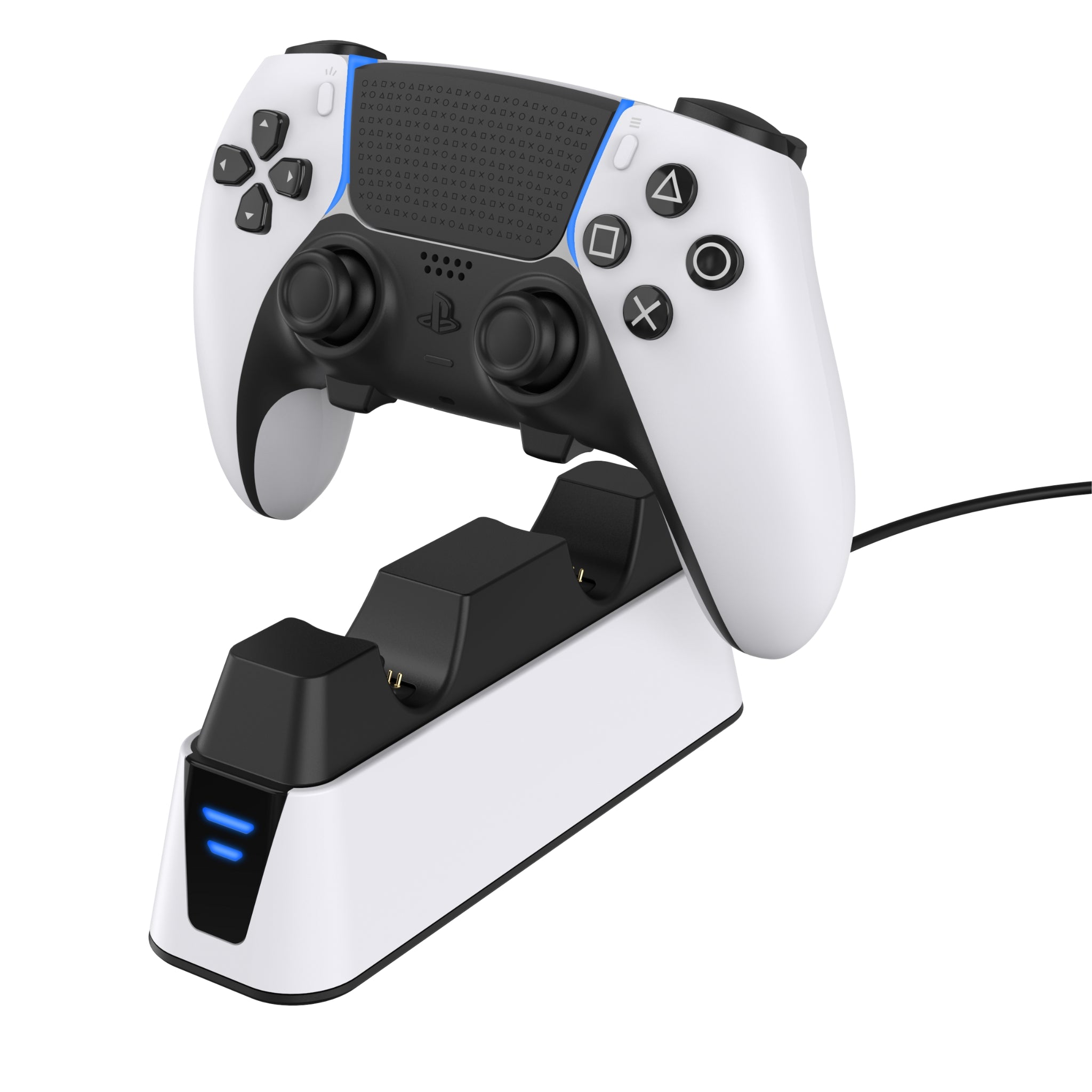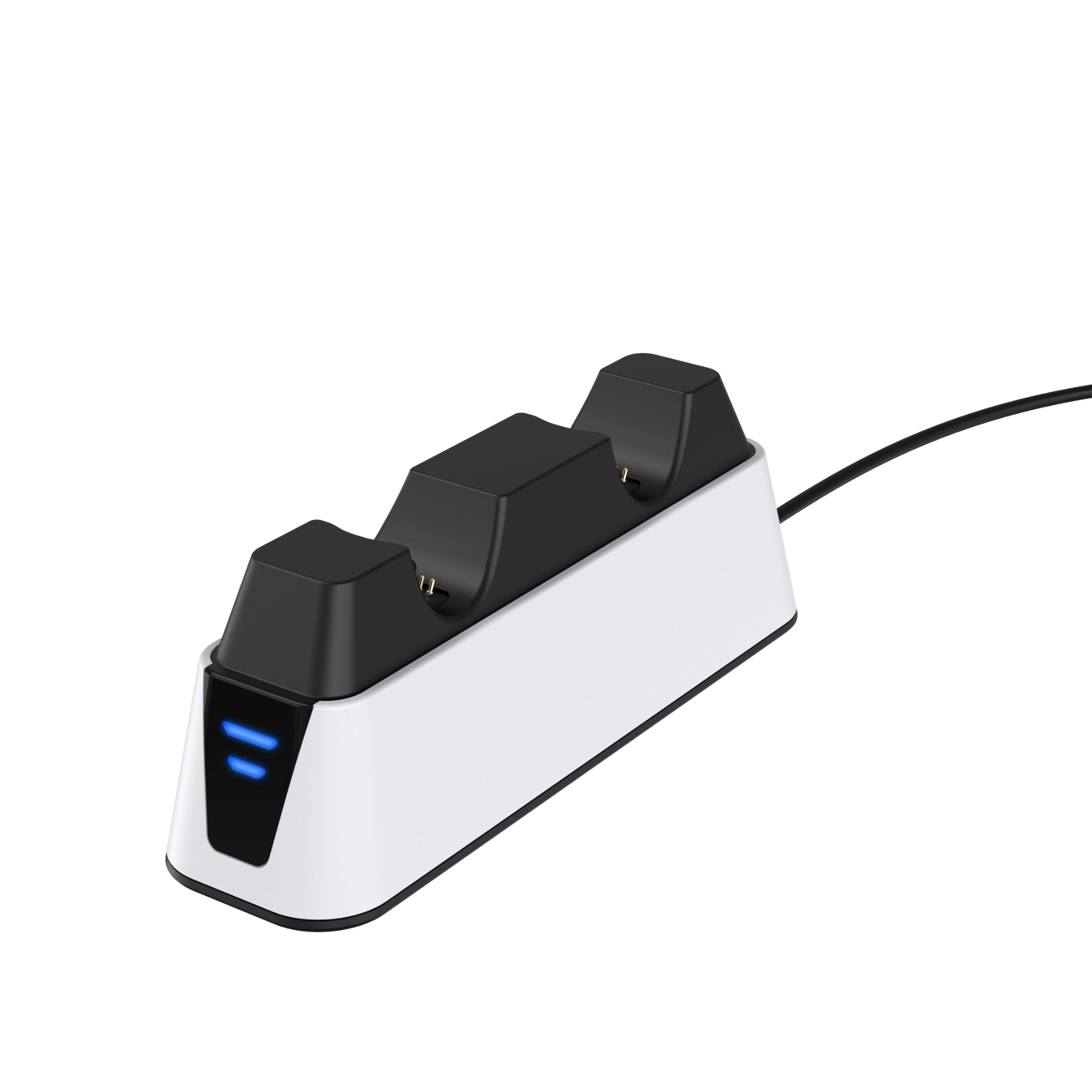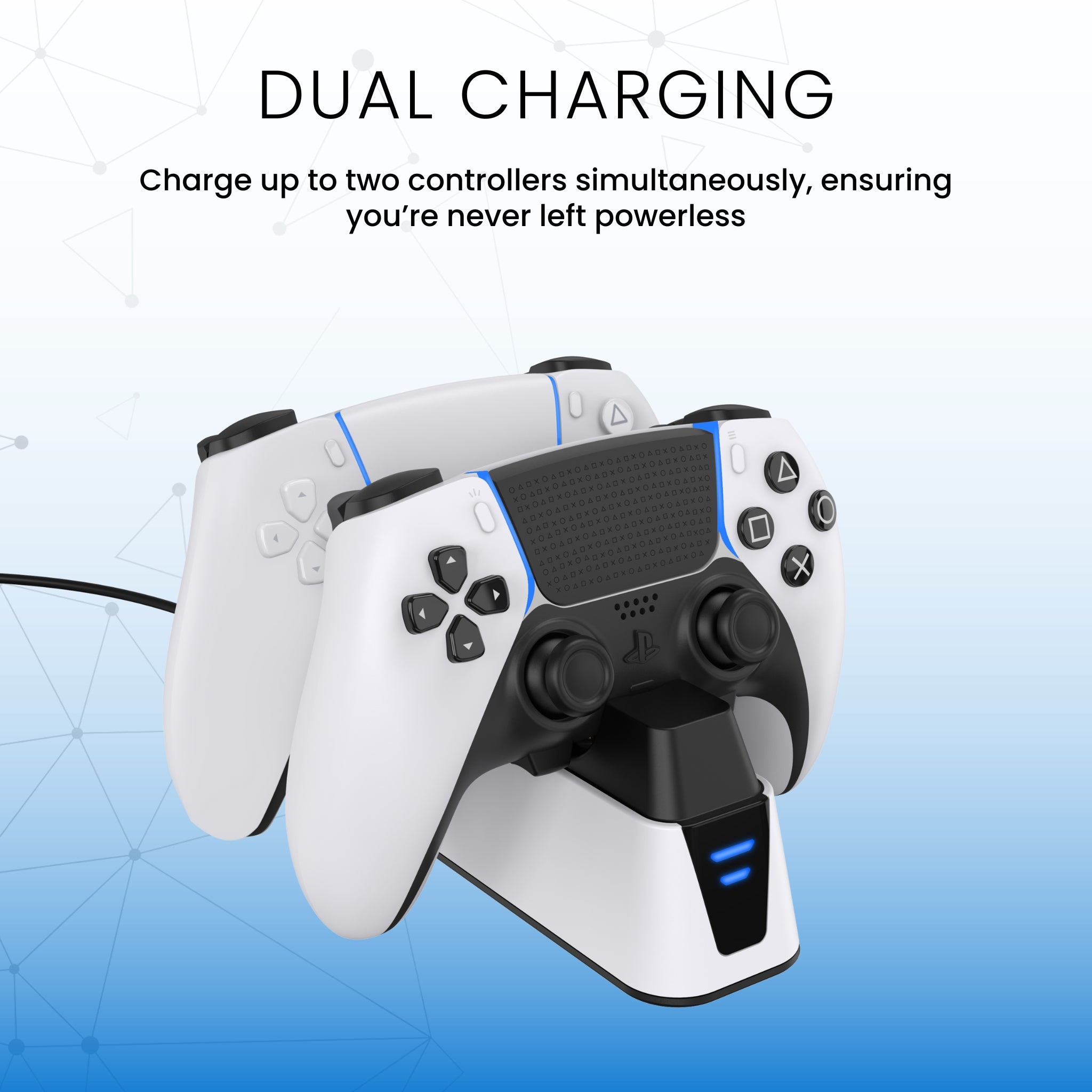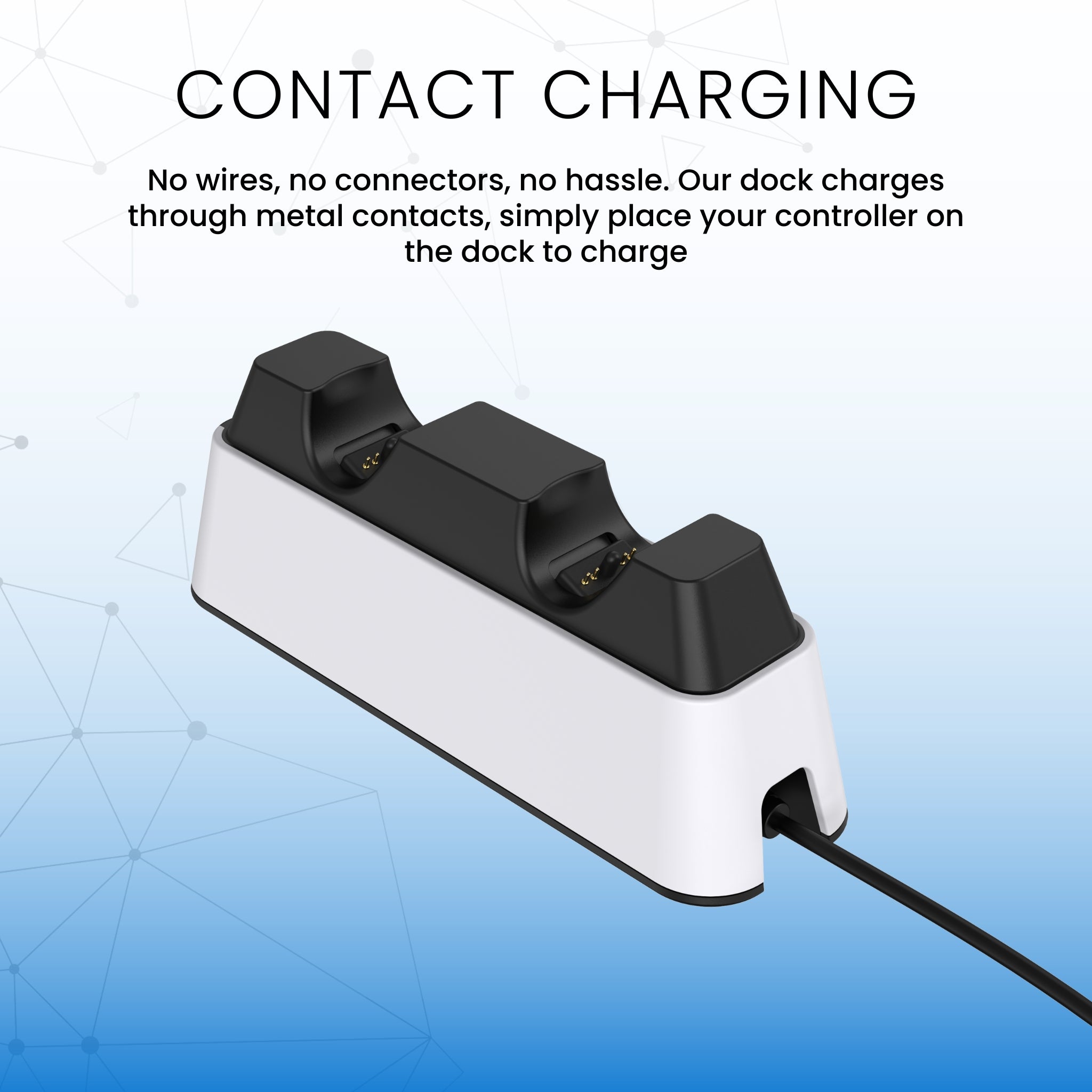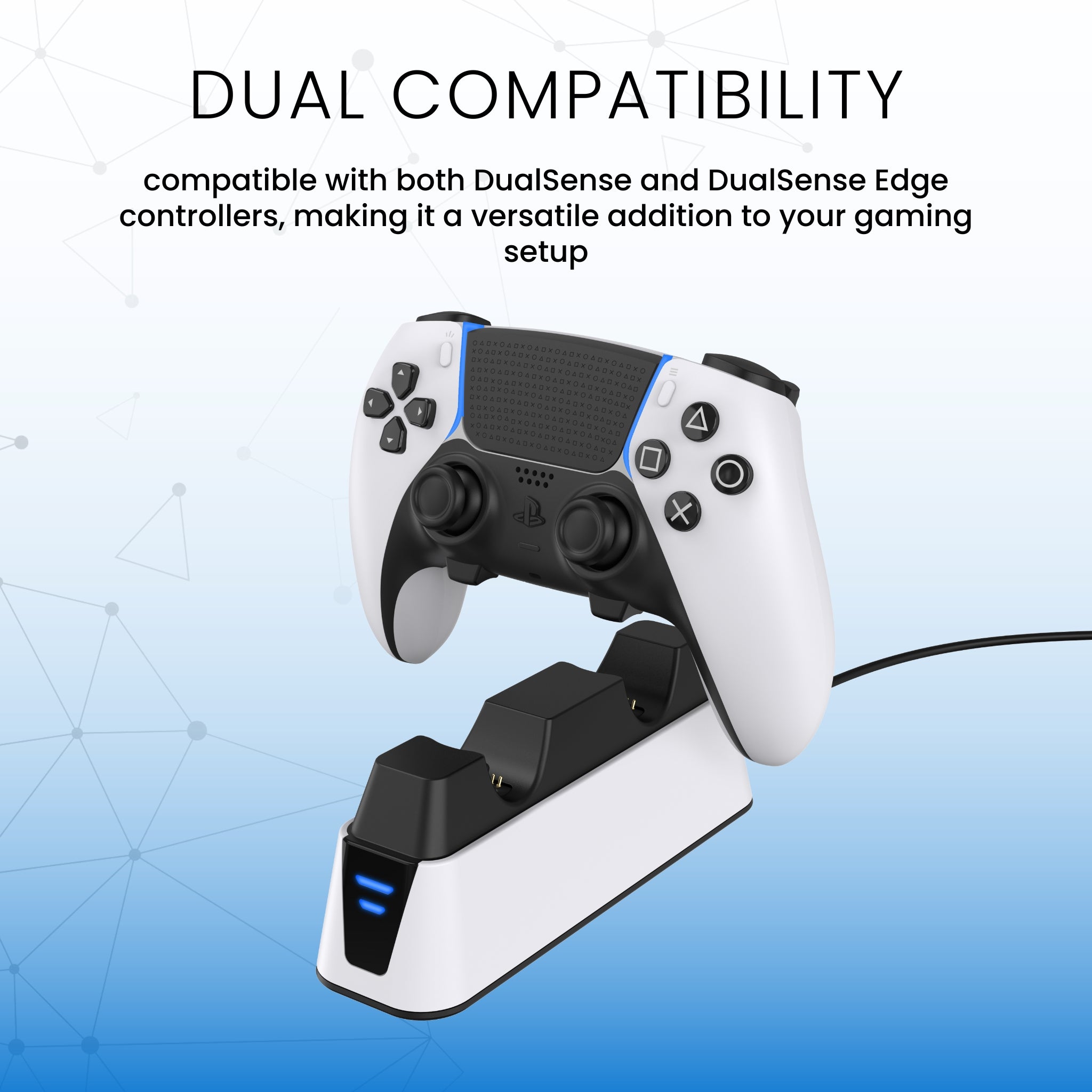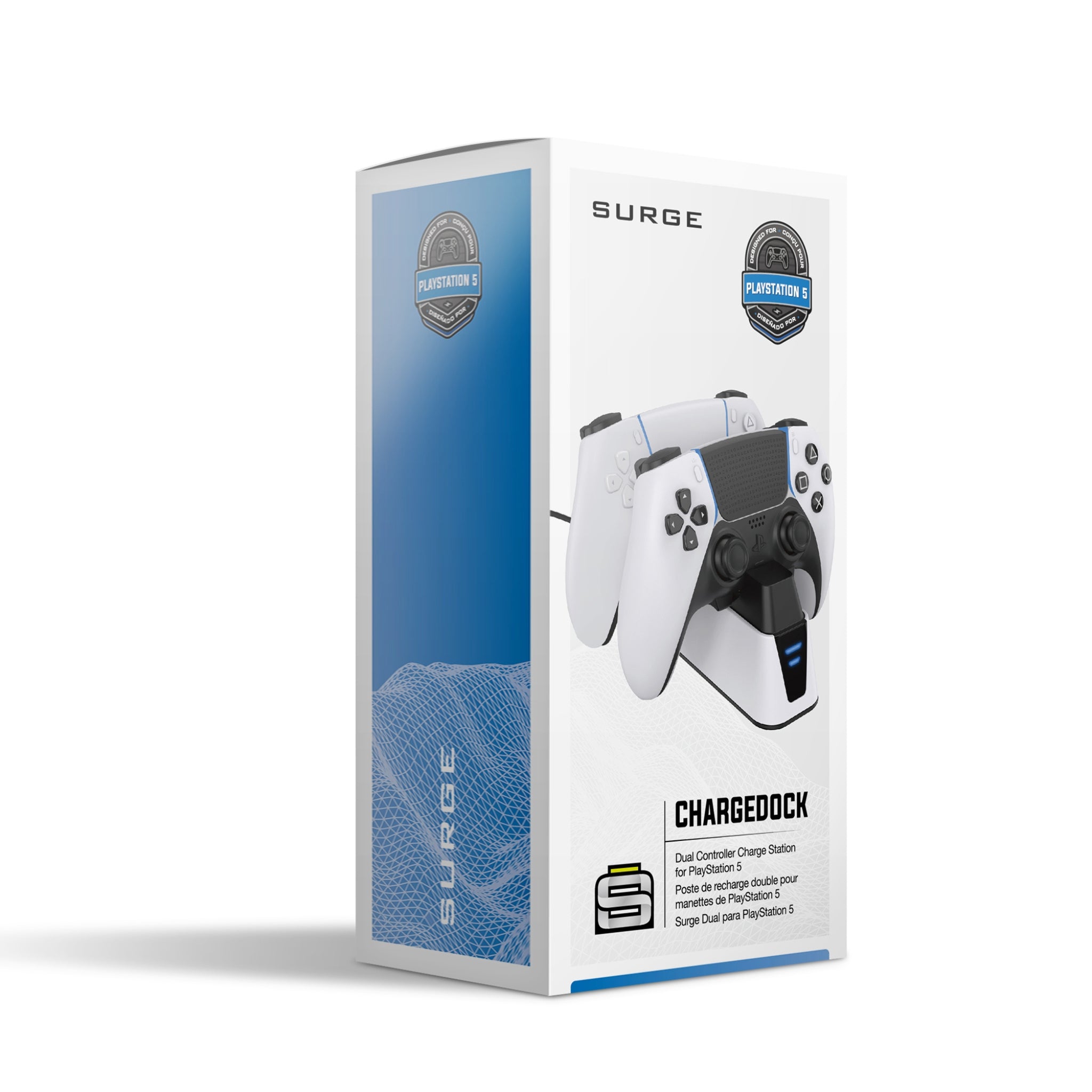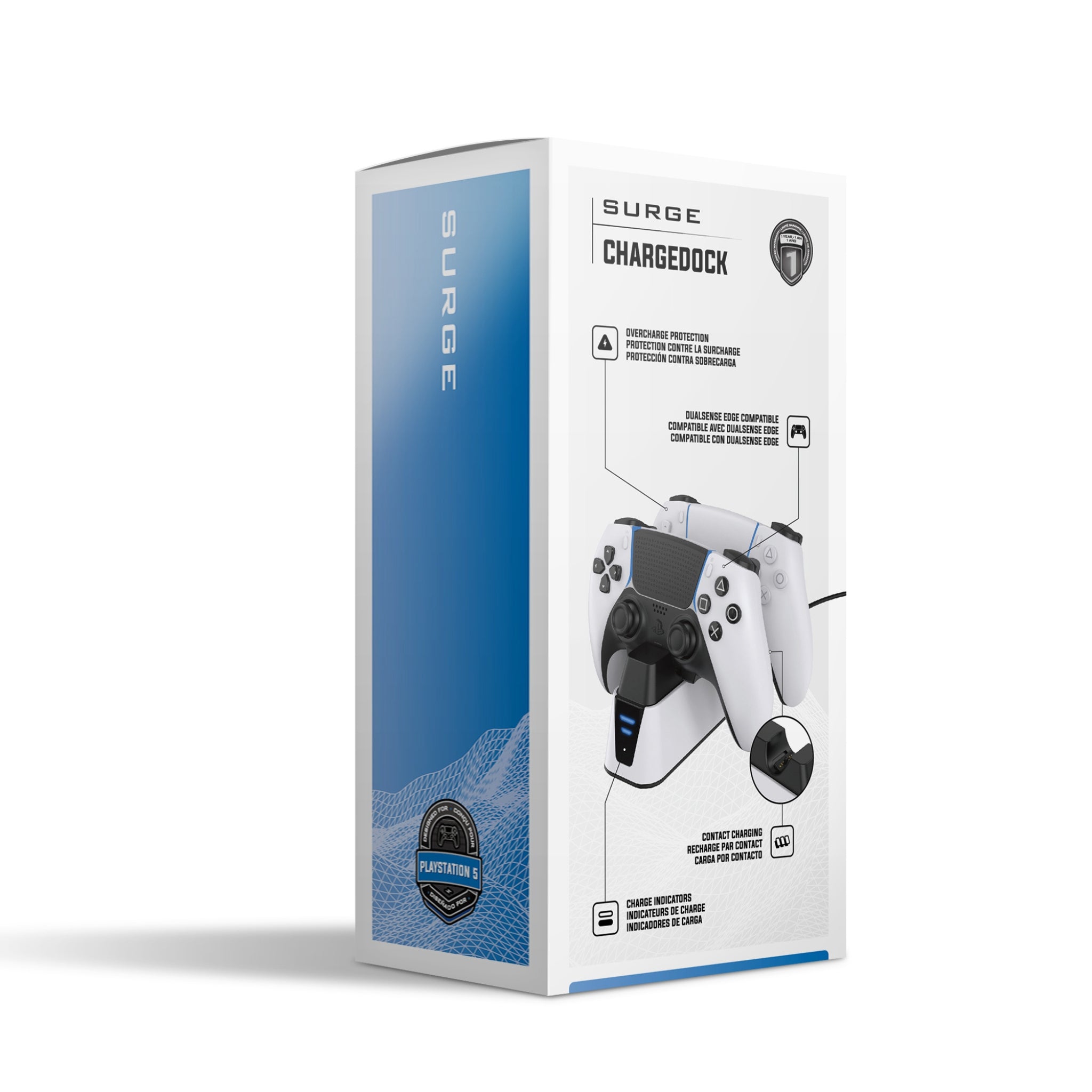 Chargedock (DualSense Edge Compatiable)
Dual Controller Charge Station for PlayStation 5
Keep your controllers primed for action with the Surge ChargeDock. Our dual charging dock provides a home for your DualSense & DualSense Edge Controllers with contact charging. LED indicators let you know when you can jump back in, with overcharge/overvoltage protection to keep your battery health in top condition.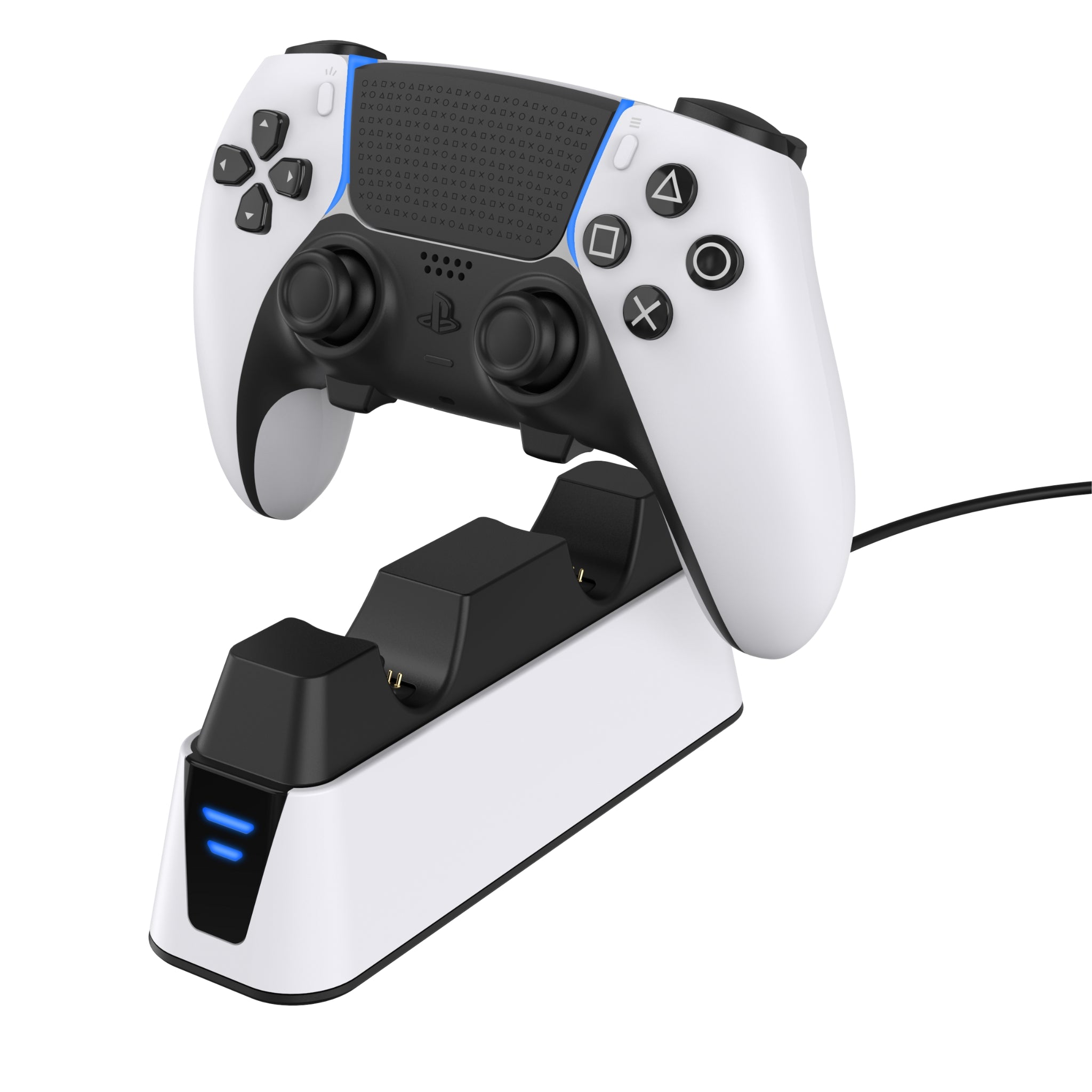 About the Chargedock (DualSense Edge Compatiable)
The compact design showcases your controllers and is capable of charging both DualSense & DualSense Edge controllers.
Compatibility
PlayStation 5 DualSense & DualSense Edge Controllers
FULLY CHARGE YOUR CONTROLLER IN 3 HOURS